Fixing your leaky bucket with your PHONE!
As The EC's trusted provider for all things telecoms for a good few years now, we have a few solutions to offer you today. To make your life easier, what would you like to know more about? Hint: We have free trials for both!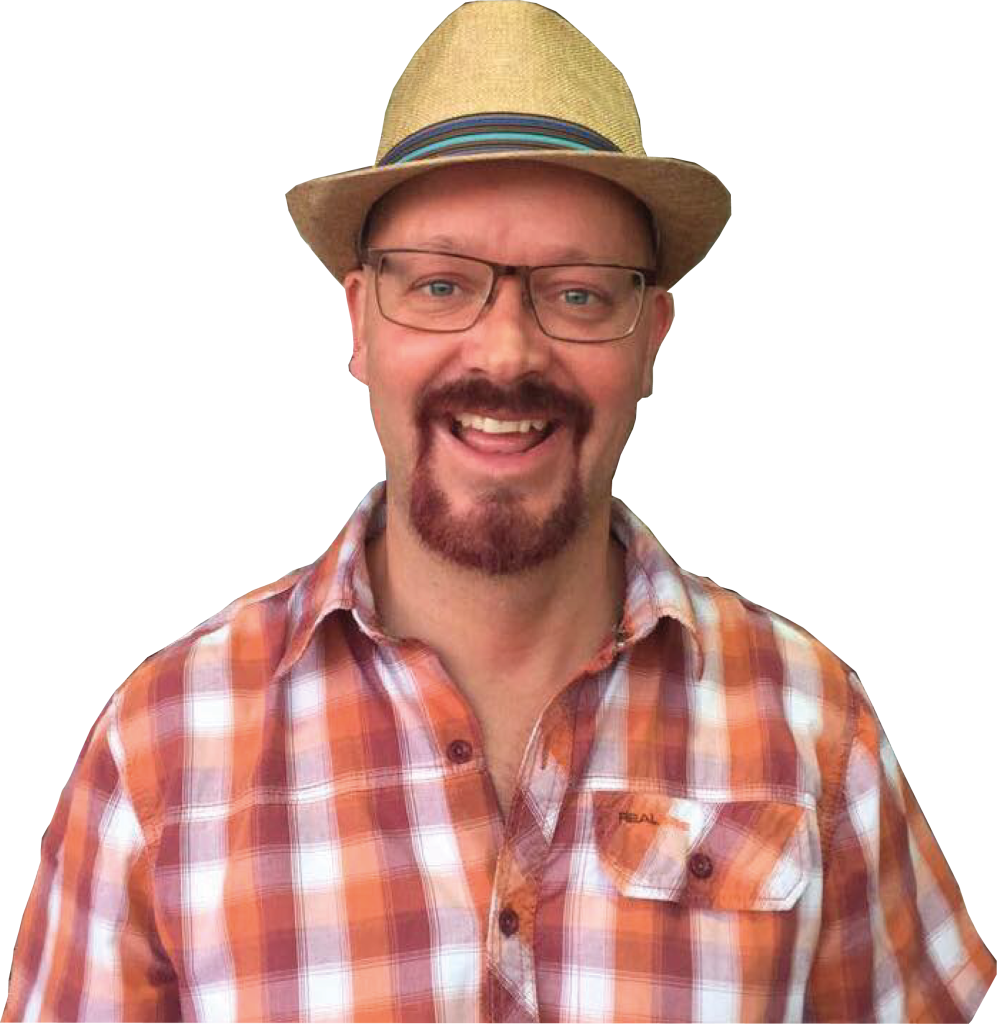 I think it's fair to say that for most businesses, keeping your bucket leakproof is easier said than done, especially when you've got a million things to do and never enough time to do it. That said, the leads and enquiries your business picks up via your phone should NEVER result in a leak in your bucket – but poor call handling is probably the largest hole in most buckets today.
Marketing campaigns can be costly! Which is why you need to be making sure that every call you get from a campaign you're paying for, whether online or offline, is tracked so that you know what's working, what isn't, and what areas to be pushing your pennies into.
Even better… having a phone system tailored to your business with integrations into your CRM and tools will ensure that once those leads hang up, you have everything you need to follow up with them, secure the sale and provide excellent customer service.
Optimising your marketing
The EC are fantastic at marketing, we all know that. But even the EC knows that not everything they send out works. How do they know that? They track it.. Online marketing is easy to measure but how do you track how your marketing is performing when the prospect picks up the phone and calls you? That's where call tracking comes in.
How does call tracking work?
It's really simple. It can be set up in three easy steps and only takes minutes:
1. Choose a set of new telephone numbers.
2. Point the new numbers at your existing phone number using our online dashboard. Don't worry, nothing changes on your existing phone lines, you'll still receive calls from your existing customers on your normal business number.
3. Now you give every advert, every bit of marketing, a unique telephone number. For example, one number for your business cards, one for your website, one for an advert in the new local newspaper and so on…..
And you're done! Everything else stays the same. You continue to receive calls on your existing phone as normal and you answer it in the same way.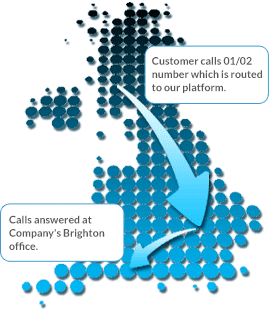 But now there's one important difference. You can log into our online dashboard at any time and instantly see how many calls you've received on any of your tracking numbers. If you've just spent several hundreds of pounds on an advert in your local newspaper, doesn't it make sense to find out how many leads that advert has generated? This information is priceless!
Want to choose your tracking numbers and get started? Start HERE.
The Invoco cloud phone system
The terminology can be confusing: Cloud Phone System, Virtual PBX, Hosted Telephony, IP PBX, VoIP…what does it all mean? First and foremost, it's a phone system, plain and simple. But with some extras. Ok, a lot of extras. The Invoco phone system is the only phone system in the UK which has been designed specifically to serve the needs of the EC community and to help smart business owners Get and Keep Customers.
An Invoco Hosted PBX consists of:
This can be a standard fibre broadband connection or a leased line. No more analogue or ISDN lines required.
IP phones are just like the normal business phones you're used to, they just plug into your internet connection. They don't all have to be in the same location either, they can be located wherever you have an Internet connection (ideal for our current hybrid-working world).


'Half my advertising works and half doesn't, but I just don't know which is which!'
It used to be a well worn saying: 'Half my advertising works and half doesn't, but I just don't know which is which and in 1933 when this quote was first used, it was valid.
But times have moved on and it is now a phrase that can only be used by lazy, ignorant business owners. For the rest of us, we can get a pretty good handle on most, if not all, of our advertising with a little tool called Tracking Numbers…
So how does the Invoco phone system help you fix up your leaks?

Integrations
Get all of your call data automatically uploaded to your Sales system, your CRM or your Helpdesk software. Ensure a consistent follow up with all of your clients and make sure nothing slips between the cracks by building automation into your processes.

Call Recording
Record your calls to help improve the performance of your sales and support teams and ensure that your clients are always getting the best possible service.

Wallboards
Online leaderboard software to show who are the best and least performing members of your team. Check on their performance from anywhere.

Bespoke Music On Hold
Why not add some marketing messages to your on-hold music to make clients aware of any upcoming promotions or new products?

Desktop Notifications
Get real-time notifications on your computer for incoming calls and link straight into their contact record in your CRM, sales and marketing system or helpdesk application at a click of a mouse.

Advanced Call Management
Our data shows that customers will typically hang up after hearing ringing for 14 seconds. Make sure your calls are answered by the right person quickly to prevent callers hanging up and calling your competitors.

Call Statistics
In-depth call statistics designed to help you maximise the performance of your team. Identify missed calls that need to be followed up on, determine when your busy periods are so you can staff the phones accordingly and ensure that none of those sales and support calls get missed.
We have 2 offers for everyone attending todays event!
Want to try out Call Tracking?
We'll set you up with up to 10 SUBSCRIPTION FREE TRACKING NUMBERS FOR 3 MONTHS! All you pay for is your calls.
To take advantage of the offer, you can do one of TWO things: You can sign up online right now by going to our call tracking page, choosing your numbers, and entering the promotional code CIRCLE on checkout. OR, if you'd prefer to speak to one of our team to talk you through the process and help you select numbers, then simply enter your details in the adjacent box and we'll call you back or ring 01527 206 127.
Want to try out the Invoco Phone System?
We'll set you up with a 3 MONTH SUBSCRIPTION COMPLETELY FREE! All you pay for is your calls.
To take advantage of the offer, have a chat with a member of our team! Simply enter your details in the adjacent box and we'll call you back, or if you prefer, you can call us on 01527 306 127. Your promo code is CIRCLE.
Want to access your EXCLUSIVE EC offer or just have questions?
Request a call back from one of our friendly sales team! Call us and speak to an
Inbound Call Marketing Specialist.

"It's a fantastic service – and at last, I know which bit of my marketing actually works."
Invoco's weekly report remains the sexiest message I get all week: and lets me know what makes my phone ring! And some weeks- it's surprising… It's a fantastic service – and at last, I know which bit of my marketing actually works.