OnePageCRM + Invoco = No more dead databases
Save hours of time, improve your customer service and give your sales team the tools they need to succeed with our exclusive offer with OnePageCRM. Access a subscription free Essentials Hosted Phone System and a free OnePageCRM trial, both for 3 MONTHS! Check out the bottom of the page for details.
OnePageCRM is the world's first action-based CRM. It'll enable you to: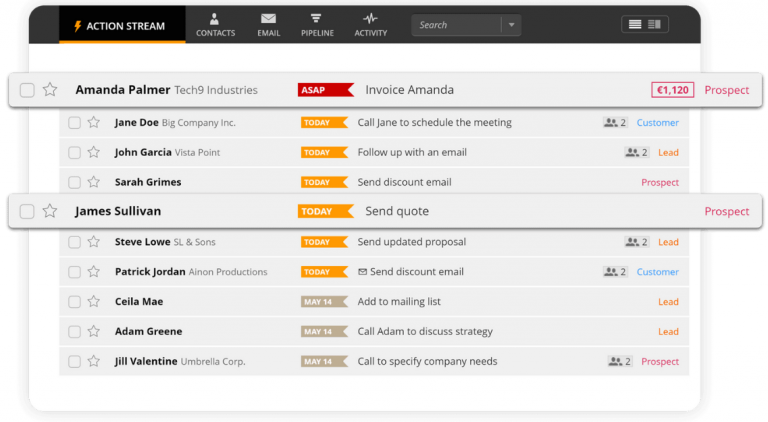 Invoco is a straightforward, adaptable telecoms company specialising in virtual numbers, call tracking, broadband and VoIP phone systems. Having worked with lots of different businesses and a wide range of sizes, we are committed to creating solutions for each individual business – from lowering your bills, to tracking your leads and growing your business. This offer can massively cut costs and help you set up a great hosted phone system, tailored YOUR business – and CRM to match.
And we have a 5-star rating on Google! 🙌
A 3 month free trial using OnePageCRM and a 3 month subscription free trial of the Invoco Essential Hosted PBX! All you pay for is your calls.
There is no obligation to stay after the 3 month free trial.
The offer applies to the first 3 months of your subscription after you have set up your billing details. After, Essentials pricing will resume at full. More details on OnePageCRM pricing can be found here. 
This offer cannot be used in conjunction with any other offer.
This offer is not applicable to existing Invoco Hosted PBX customers.
Want to access your Invoco + OnePageCRM offer or still have more questions?
Request a call back from one of our friendly sales team!