When you're starting out, or running a micro-business, using a mobile phone or home landline as your business phone number is common practice.
But most businesses eventually outgrow this setup and need something more professional and fit for purpose.
You're probably wary of committing to a service that could land you with a big monthly bill or tie you in for 12-24 months.
That's why we offer you a flexible alternative with no tie-ins and a completely transparent pricing structure.
We call this service virtual landline and it's perfect for homeworkers, individuals working out of serviced offices or people who need the flexibility to work from multiple locations whilst still being able to receive calls on their business number. It works just like a normal landline, you make and receive calls just the same but the phone plugs into your broadband connection instead of your normal phone socket or runs on your smartphone.
If there's more than one of you working for your business then you should also check out to see how a Hosted PBX system could help you.
Why choose Invoco Telecom for your phone service?
Professional Image – A unique business telephone number with the right geographic or 08 prefix gives your business a much more professional image than working from a mobile or home phone.
Good for Growth – Our easily adaptable service will suit your changing needs as your business grows.
Flexibility – Work from any location on the same phone number.
Easy Setup – No waiting in for an engineer to call. Everything is set up remotely.
Simple to Use – Forward your phone to another landline or mobile phone at the click of a mouse.
Good Support – If you need help with your service our expert staff are happy to take your call.
Save Money – Keep your bills low with our highly competitive prices.
Simple Pricing – Our pricing structure is totally transparent, so you're always clear on what you have to pay. There are no hidden extras.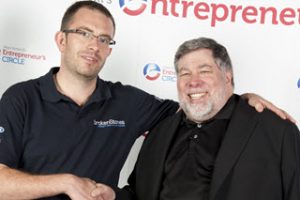 "I've used them for almost 3 years now, and recommended loads of people over to them. These ARE the guys to use."
Jeremy and his team to Top class. Really friendly, extremely helpful. I've used them for almost 3 years now, and recommended loads of people over to them. These ARE the guys to use.
Getting set up with your Virtual Landline is really easy. It just takes 3 simple steps...

1. Choose your numbers
This might be the longest part as we have over half a million to choose from!

2. Set up your account
Enter your name, email and other details…easy right?!

What kind of number would you like?
How much does it cost?
[1]
[1] All pricing is exclusive of VAT. [2] Per number. [3] Includes calls diverted to PBX.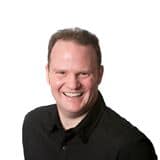 "Bend over backwards to accommodate your needs however badly explained or obscure"
They are extremely friendly and helpful (which is unusual in the world of telecoms) and bend over backwards to accommodate your needs however badly explained or obscure. Great people in a great company with great products.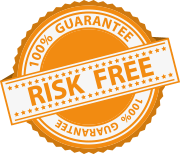 No minimum contracts. No tie in.
We don't tie you in to long term contracts. If for whatever reason you are not happy, you are completely free to cancel at any time.

Online Management Portal
Manage your numbers and account online 24/7. Get access to real-time reporting, add new numbers and set up integrations.

Call Statistics
Check out your calls in real time, how many calls you're receiving on your numbers, when your busy times are, how many calls are being missed, etc.

Email Reports
Get detailed reports delivered straight to your inbox showing all of your calling activity.

Voicemail
Send calls to the system voicemail when you don't want to receive calls. Customise the greeting yourself or ask one of the team to get one professionally recorded for you.

Voicemail to Email
Get your voicemails emailed directly to your inbox so you can listen to your voicemails and respond to missed calls even when you're not in the office.

Time of Day Routing
Need to route your calls to a different place at specified times, e.g., send calls to an out-of-hours call answering service when the office is closed?

Basic Integrations
Become a productivity ninja and link your Invoco account to a range of third party applications such Dropbox, Google Drive, etc.
Check out our basic integrations

Call Blocking
Fed up of being constantly interrupted by unwanted nuisance callers? Just block them with a click of a button and never hear from them again!

Redirect to VoIP
Need to receive your calls on an Invoco VoIP device instead of a normal landline or a mobile phone? No problem.

Desktop Notifications
Get real-time notifications on your computer for incoming calls and link straight into their contact record in your CRM at a click of a mouse.

Call Whisper
Do you need to know if your inbound calls are coming from your virtual number as opposed to someone ringing your number directly? Call Whisper will announce which number is calling when you answer the phone.
£1 per number/month

Call Recording
Need to get your calls recorded for training or compliance purposes? Get all of your incoming calls recorded by adding the call recording feature. Taking payment details over the phone? Pause and resume call recording mid-call to ensure you're not storing that information inadvertently.
£10 per month plus 1.5p/min surcharge

Premium Integrations
Become a productivity ninja and link your numbers to a huge range of third party apps such as Salesforce, Hubspot, Infusionsoft and Zapier. Need to get your call data into your CRM or maybe trigger some automation after receiving a call?
£6 per month for access to all integrations
Check out our premium integrations

Advanced Call Management
Do you have complex call routing requirements such as needing to forward to multiple numbers simultaneously, overflowing calls to a call answering service or sending calls to different destinations based on the time of day? Talk to one of our call routing specialists.
Why choose Invoco as your provider?
We've been providing VoIP solutions for clients since 2002, so we've been doing this for a very long time. This is what we specialise in. We saw the transition to VoIP technology early and have been focussed on this area ever since.
We provide state-of-the-art technology backed up by good old-fashioned customer service. Our award-winning UK-based team provide a fully managed service for our clients. We appreciate that our customers just want their systems to work and don't want to worry about how.
All of our Hosted products are contract-free so there are no tie-ins or gotchas. You just pay for what you need when you need it. And you can have the confidence that as your business grows, the system grows with you.
We've spent a lot of time thinking about how we can help improve our clients productivity. So we've created a range of integrations that allow our clients to connect their phone systems to a number of CRMs and marketing applications in order to improve workflow and efficiency.
Our clear and transparent pricing structure makes it easy for businesses to understand how much they'll be paying for their services. We don't believe in hiding our pricing.
Unlike many companies offering Hosted PBX solutions, we operate our own infrastructure. We're not simply a reseller. This means we can offer the best possible support on the platform because it's OUR platform, not somebody else's.

"We made a wise decision to switch our telephone systems to Invoco and we've never looked back."
We made a wise decision to switch our telephone systems to Invoco's Hosted PBX platform and we've never looked back. Not only is the system incredibly versatile enabling us to work smarter, more effectively and serve our customers better, it's also giving us around a 70% cost saving on our old conventional PABX system. Invoco's support is excellent and being able to pick up the phone and immediately speak to someone who knows what they are doing is invaluable. No more call centres.
Frequently asked questions
Still unsure about how a Virtual Landline can work for your business or need advice on the best numbers to choose and how to set them up?
Request a call back from one of our friendly sales team! Call us and speak to a specialist.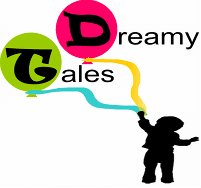 "Love that you go that extra mile to keep your customers happy! Thank you!"
Great service Invoco Ltd, keep up the good work. Love that you go that extra mile to keep your customers happy! Thank you!