What are 0845 virtual numbers?
0845 numbers are numbers which aren't connected to a landline. Not being tied to a landline gives virtual numbers great flexibility for you to control how and where you receive your calls.
When anyone calls your 0845 number, the call comes into our advanced call management platform and from there the call is sent to wherever you want it to: a landline, a mobile, a VoIP device or even an international number. This all happens in an instant so your caller will have no idea they're calling a virtual number. For example:

Customer calls 01/02 number
Call is routed to our platform

Call answered at target office or mobile phone
Our online dashboard gives you real-time control of your numbers and gives you access to a wealth of features to help you to use your numbers most effectively. You can change where your number points to at the click of a button, get detailed statistics on your numbers and add extra features on demand.
How can 0845 numbers help your business?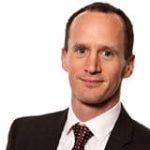 "Invoco's website is so easy to use and I am no technical expert!"
I currently use Invoco for call tracking numbers so I can see when people actually ring the numbers on my adverts, website etc. I can now measure which marketing campaigns are generating my sales leads and therefore which campaigns are working and which aren't. Invoco's website is so easy to use and I am no technical expert! Analysing the call data is straightforward too. Costs are really competitive, and the guys from Invoco are really nice and hugely helpful!
Guest Independent Mortgages
Getting set up with a virtual number is easy. It just takes 3 simple steps…

1. Choose your numbers
This might be the longest part as we have over half a million to choose from!

2. Set up your account
Enter your name, email and other details…easy right?!

3. Add your target number
Choose where you want to point the new virtual numbers to and receive calls.
How much does it cost?
[1]
[1] All pricing is exclusive of VAT. [2] Per number. [3] Includes calls diverted to PBX.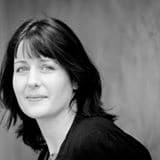 "Excellent customer service and friendly people with a great product."
They are just fab. Excellent customer service and friendly people with a great product. Highly recommended.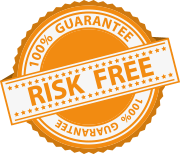 No minimum contracts. No tie in.
We don't tie you in to long term contracts. If for whatever reason you are not happy, you are completely free to cancel at any time.

Online Management Portal
Manage your numbers and account online 24/7. Get access to real-time reporting, add new numbers and set up integrations.

Call Statistics
Check out your calls in real time, how many calls you're receiving on your numbers, when your busy times are, how many calls are being missed, etc.

Email Reports
Get detailed reports delivered straight to your inbox showing all of your calling activity.

Voicemail
Send calls to the system voicemail when you don't want to receive calls. Customise the greeting yourself or ask one of the team to get one professionally recorded for you.

Voicemail to Email
Get your voicemails emailed directly to your inbox so you can listen to your voicemails and respond to missed calls even when you're not in the office.

Time of Day Routing
Need to route your calls to a different place at specified times, e.g., send calls to an out-of-hours call answering service when the office is closed?

Basic Integrations
Become a productivity ninja and link your Invoco account to a range of third party applications such Dropbox, Google Drive, etc.
Check out our basic integrations

Call Blocking
Fed up of being constantly interrupted by unwanted nuisance callers? Just block them with a click of a button and never hear from them again!

Redirect to VoIP
Need to receive your calls on an Invoco VoIP device instead of a normal landline or a mobile phone? No problem.

Desktop Notifications
Get real-time notifications on your computer for incoming calls and link straight into their contact record in your CRM at a click of a mouse.

Call Whisper
Do you need to know if your inbound calls are coming from your virtual number as opposed to someone ringing your number directly? Call Whisper will announce which number is calling when you answer the phone.
£1 per number/month

Call Recording
Need to get your calls recorded for training or compliance purposes? Get all of your incoming calls recorded by adding the call recording feature. Taking payment details over the phone? Pause and resume call recording mid-call to ensure you're not storing that information inadvertently.
£10 per month plus 1.5p/min surcharge

Premium Integrations
Become a productivity ninja and link your numbers to a huge range of third party apps such as Salesforce, Hubspot, Infusionsoft and Zapier. Need to get your call data into your CRM or maybe trigger some automation after receiving a call?
£6 per month for access to all integrations
Check out our premium integrations

Advanced Call Management
Do you have complex call routing requirements such as needing to forward to multiple numbers simultaneously, overflowing calls to a call answering service or sending calls to different destinations based on the time of day? Talk to one of our call routing specialists.
Frequently asked questions
Still unsure about how Virtual Numbers can work for your business or need advice on the best numbers to choose and how to set them up?
Request a call back from one of our friendly sales team! Call us and speak to a specialist.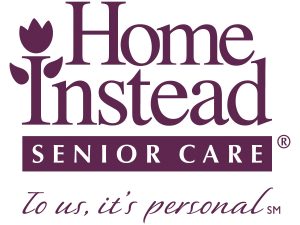 "If you are not already using call tracking numbers, you really should be."
I had heard call tracking mentioned before the convention and have always been hugely frustrated by advertising without knowing whether I was getting a decent ROI, so I took the opportunity at the convention to visit Invoco's stand and sign up for their offer. Within 2 months I had purchased extra numbers and can't believe I didn't do this sooner. Not only has it helped me gauge my ROI on various advertising streams but even the ROI of members of my team responsible for running those streams! The Invoco site is incredibly straightforward to use and gives you all the information you need to measure the effectiveness of your adverts. If you are not already using call tracking numbers, you really should be."