Because the world is changing.
If you're going to be using the Invoco Virtual Landline or Hosted PBX services, you're going to need an IP phone. But what on earth is an IP phone?
You're probably already confused with some of the terminology… IP phones, VoIP phones, SIP phones, SIP clients… what are they and what are the differences?
Well firstly…they're all the same! They're just different terms for explaining the same thing, which is a phone that communicates with your phone service provider using the Internet in the same way that your computer communicates with the world.
So the IP phone can connect to our service using your normal office network connection, Wi-Fi or even 4G. As long as the phone has an Internet connection, it's good to go!
Our phones are pre-configured before we send them out to you. All you need to do is to connect them to your local Internet connection and you're done.
Once the phones are connected to the Internet, we take it from there. We can remotely manage the phone, change settings, update firmware, etc. No need to wait days for an engineer to visit site to make any changes you require.
As long as the phone has an Internet connection, it'll work. If you're moving elsewhere in the office, working from home or even changing offices entirely just re-connect the phone to the Internet and you'll be back up and running on the system.
As the IP phones are using your Local Area Network (LAN), you can utilise your existing data cabling. No need for separate telephone cabling any more. Most phones can even share the same cable that your computer is using.
Each user on the system can choose from our entire range of phones and get a phone that suits their individual requirements. No need for a one size fits all approach.
With the
Hosted Telephony
and
Virtual Landline
products you can integrate into a whole world of cloud based CRM's, ticketing systems, and automation. Wouldn't it be amazing if your incoming calls could quickly do a look up to your CRM system, identify who's calling and then display that on your phone, all in a blink of an eye?
It sure is!
😉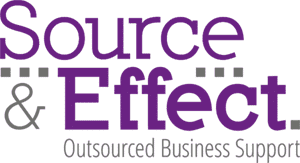 "Highly Recommended!"
Invoco really are the best! The dashboard makes buying and editing numbers really easy, the team are super helpful and always find an answer to my questions. Highly recommended!
There are two types of IP Phones that you should think about... Hardware phones look like the normal business phones you're probably used to that sit on your desk and plug into your network. Softphones are software applications that sit on your computer or smartphone.
Why choose a hardware IP phone?
If you're migrating from another PBX system, the hardware phones will be easy to adjust to as they will be pretty similar to what your users are already using.
Whilst most features are available with softphones, things like putting users on hold, transferring calls, setting up conference calls, etc., will be easier with hardware phones as very often these phones will have their own dedicated function buttons.
Dedicated hardware for voice processing means consistent high call quality. Softphone call quality can vary depending on computer processing load.
Phones can remain turned on at all times so you don't need to worry about missing calls.
Whilst Wi-Fi options are available, most of our hardware phones are physically cabled into your Local Area Network (LAN) which offers the best possible call quality and not prone to WiFi interference.
Most hardware phones offer a significant amount of customisation options for function keys and softkeys.
Unsure about which IP phones are most suitable for your needs?
Request a call back from one of our friendly sales team!
You can't beat the versatility of a softphone application particularly when it's running on a smartphone. Just fire up your device and as long as you have an Internet connection, you're ready to go.
If you're using web-based applications such as CRM's and ticketing systems for example, it's really easy to set up click to dial functionality, i.e., the ability to click a telephone number in the browser window and to trigger a call to that number through the softphone. Whilst it's possible to do this with hardware IP phones, it's a bit trickier to set up. If your team are making large volumes of calls, click to dial can save a huge amount of time by speeding up the time between dials.
Softphone clients for computers are typically cheaper than hardware alternatives and clients for smartphones are cheaper still.
Softphones can be downloaded, installed and operational within minutes although if you're going to be using a softphone on a PC then you'll need a decent quality headset too.

"We made a wise decision to switch our telephone systems to Invoco and we've never looked back."
We made a wise decision to switch our telephone systems to Invoco's Hosted PBX platform and we've never looked back. Not only is the system incredibly versatile enabling us to work smarter, more effectively and serve our customers better, it's also giving us around a 70% cost saving on our old conventional PABX system. Invoco's support is excellent and being able to pick up the phone and immediately speak to someone who knows what they are doing is invaluable. No more call centres. Call us and speak to a specialist.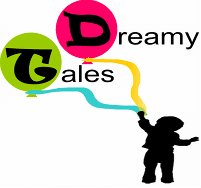 "Love that you go that extra mile to keep your customers happy! Thank you!"
Great service Invoco Ltd, keep up the good work. Love that you go that extra mile to keep your customers happy! Thank you!