If you're looking to use the latest VoIP and Hosted Telephony technologies for your business, you're going to need a good internet connection.
And furthermore you're going to need a good service provider to support it. Backed up by an
award-winning support team
made up of knowledgeable engineers who are intimately familiar with VoIP communications and can help identify and fix issues quickly.
So why choose Invoco as your business broadband provider?

Award-Winning Customer Service
Customer service is at the heart of everything we do. As a tech company, we tend to get over-excited by our tech but it's our good old-fashioned customer service that wins the awards.

UK-Based Support Team
When you need help, you need to get straight through to a knowledgeable engineer who can assist you. Quickly. No sitting in a call queue for ages or being passed from department to department only to end up where you started!

Dedicated Project Engineer
You'll get a single point of contact to cover all aspects of your service provision whether it be broadband, phones or number porting and they'll manage the whole process for you.

Easy Set Up
We work really hard at making it really easy for you and our experienced engineers will help you get things set up in an easy step by step way.

Rapid Resolution Times
As a service provider that has a team of multi-disciplined engineers that support BOTH your broadband AND your VoIP services means you'll get quicker fault resolution times.

Optimised for VoIP
We optimise our network for VoIP (Voice over Internet) which makes Invoco Broadband the perfect partner for the Invoco Hosted PBX platform.

One Stop Shop
We can provide you with everything you'll need to get your telecoms up and running, perfectly tailored to your business.
What broadband packages do you offer?
Switch between our 24 and 12 month plans:
24                                  12
All prices are exclusive of VAT. Optional Critical Care at £20/month.
Found the right package for you or have questions?
Fill in your details and we'll get back to you as soon as possible:
Frequently asked questions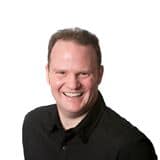 "Bend over backwards to accommodate your needs however badly explained or obscure"
They are extremely friendly and helpful (which is unusual in the world of telecoms) and bend over backwards to accommodate your needs however badly explained or obscure. Great people in a great company with great products. Call us and speak to a specialist.
If you're looking to move from your current provider but you're still in contract, you might have a termination charge to pay. You can check with your provider to find out for sure. If you do, don't worry. We can send you a helpful reminder when your current contract is nearly up. Simply enter your details and we will do the rest.
Important
By completing this form you are consenting for us to contact you with marketing messages surrounding your upcoming contract end date. You can opt out at any time, however you will no longer receive these notifications. We are committed to protecting the privacy of our customers. For further information on how your information is used and stored, please read our full Privacy Notice.