When you're running a telesales team, you want to get them making as many outgoing calls as possible. Problem is, manually dialling telephone numbers is prone to error and slow to boot. Wouldn't it be easier if you could just click on the telephone number in your online CRM, sales app or helpdesk software and have your phone automatically connect to that number? That's where the Invoco Dialler comes in.
The extension has been available for a while on Google Chrome, but it's now officially available on Microsoft Edge. To get hooked up, visit our integrations page where you'll find a quick explanation and video.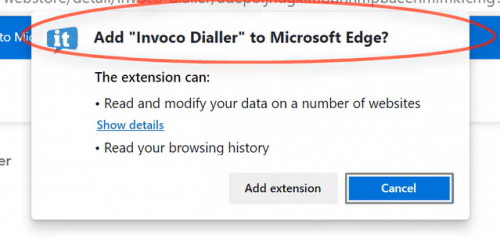 Well, that's it for this week. The Invoco Dialler will save you and your team time and make life easier, but as usual, I'd love to get your feedback on our new features and if you have any ideas or requests please let me know.