We've recently had a lot of interest (matched with confusion) around setting up and using Whatsapp Business, so we thought we'd try and clarify how easy setting up and using Whatsapp Business really is!
For starters, you don't need a special, specific number to use Whatsapp Business. There are a lot of new businesses popping up telling you that you do… but if you currently use a professional telephone number that begins with 01 or 02, you can use that to set up your Whatsapp Business account, no problem.
That said, if you currently use an Invoco number, you can absolutely use your existing virtual number to get set up. Some businesses do prefer to have a number dedicated purely to their WB account, but once again, that's purely down to personal preference. During setup, you'll need to recieve a code via phone call. If the number you'd like to use doesn't point to you, and instead a call answering service for example, you'll need to point them back to yourself temporarily until you're finished. Seeing as the process only takes 5 minutes, maybe redirect your number after hours for a few minutes?
One other thing to note – you can have Whatsapp AND WhatsApp Business downloaded on your device at the same time, your personal Whatsapp using your mobile number and your Whatsapp Business using your professional number. You can't use the same number for both though!
Now that we've cleared that up, let's get into how you get set up. Hint: it's really easy!
Step 1: Download Whatsapp Business from whatever app store your device uses. This tutorial is done on an iPhone using IOS but the steps will be largely the same.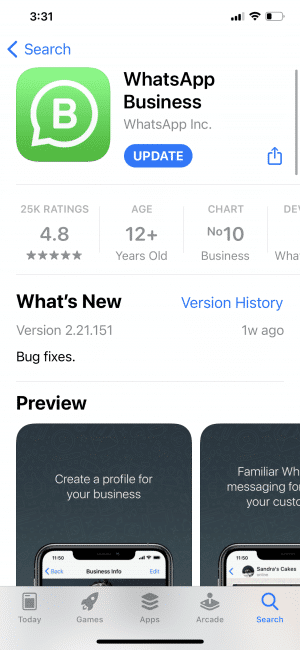 Step 2: Enter the country code and the number you'd like to use to set up the account. This is where people seem to get stuck. Once you click done, the Whatsapp Business system will attempt to verify your number by asking for a 6-digit verification code. Click the option to receive the code via phone call. Some setups will allow telephone lines to receive spoken text messages in the form of a call (like our Invoco numbers) but to be safe, clicking the call option will quickly get the 6-digit code you need to get set up.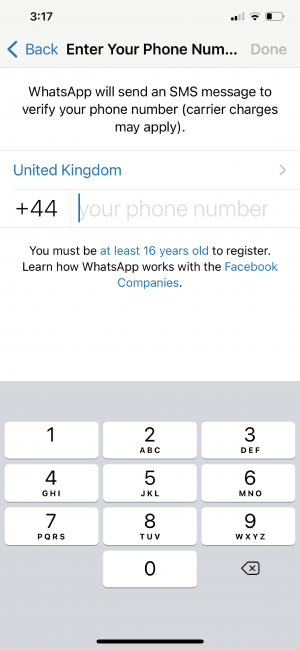 Step 3: From here, you'll be able to enter your business name, category and add a profile picture. Following the 'explore' button after clicking next will allow you to customise your business hours and information, your catalog if you want one, set up automatic responses and more.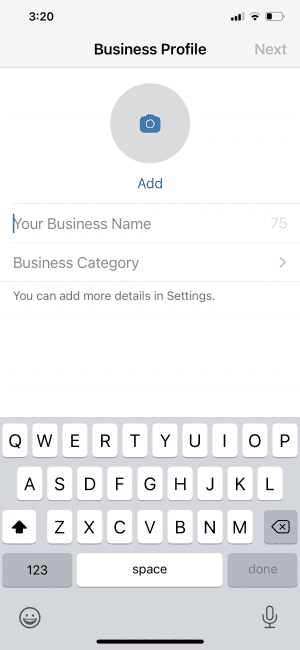 And that's it! You're all ready to go and begin chatting to your customers via Whatsapp Business. If you have any questions, like acquiring an individual virtual number per employee for their own personal setup, or just get stuck, please drop us a message.