The ULTIMATE Marketeers Website Telephony Toolkit
Increase sales calls and optimise your marketing
As the Entrepreneurs Circle Trusted Supplier for all things telecoms for almost a decade, we've also learnt a thing or two about marketing over the years.
In particular, how telephone technologies can be used to help optimise your marketing campaigns, attract more inbound leads and to improve the performance of your sales and customer service teams.
Implementing a few easy strategies can help improve your ability to get and keep customers and improve the ROI on your marketing campaigns, so with this in mind we created the Ultimate Markeeters Website Telephony Toolkit for EC Members.
Attract more inbound leads into your sales team by adding a simple Call Now widget on your website.
Use different telephone numbers for each of your marketing channels or campaigns and measure how effective the response has been.
Improve the quality of the your sales and customer service calls by reviewing your call recordings and identifying areas for improvement.
Connect to a range of CRM systems in seconds to ensure that your sales leads are captured and followed up on.
Get notifications on your computer for incoming calls showing the caller's details and connecting you straight to the correct record in your CRM system.
Optimise your Google Ads campaigns by identifying which campaigns are generating your sales calls and triggering campaign conversions.
Try it out for 30 days for FREE.


'Half my advertising works and half doesn't, but I just don't know which is which!'
It used to be a well worn saying: 'Half my advertising works and half doesn't, but I just don't know which is which and in 1933 when this quote was first used, it was valid.
But times have moved on and it is now a phrase that can only be used by lazy, ignorant business owners. For the rest of us, we can get a pretty good handle on most, if not all, of our advertising with a little tool called Tracking Numbers…
How much does the Toolkit cost?
Generate more sales calls and optimise your marketing
Essentials includes all of these great features:
Supercharge your follow up with powerful CRM and Zapier integrations:
All Essentials Features +
Add Dynamic Call Tracking to optimise your Google Ads campaigns
All pricing is exclusive of VAT.
** Click here to see our full list of integrations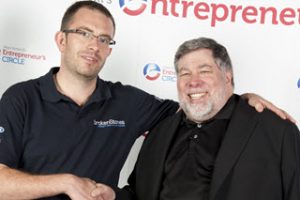 "I've used them for almost 3 years now, and recommended loads of people over to them. These ARE the guys to use."
Jeremy and his team to Top class. Really friendly, extremely helpful. I've used them for almost 3 years now, and recommended loads of people over to them. These ARE the guys to use.
Brokenstones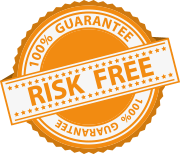 No minimum contracts. No tie in.
We don't tie you in to long term contracts. If for whatever reason you are not happy, you are completely free to cancel at any time.

CallNow Widget
Increase your website conversion with a Call Now Widget on your website.

Call Recording
Need to get your calls recorded for training or compliance purposes? Get all of your incoming calls recorded by adding the call recording feature. Taking payment details over the phone? Pause and resume call recording mid-call to ensure you're not storing that information inadvertently.

Integrations
Become a productivity ninja and link your numbers to a huge range of third party apps such as Salesforce, Hubspot, Infusionsoft and Zapier. Need to get your call data into your CRM or maybe trigger some automation after receiving a call?

Desktop Notifications
Get real-time notifications on your computer for incoming calls and link straight into their contact record in your CRM, sales and marketing system or helpdesk application at a click of a mouse.

Call Whisper
Do you need to know if your inbound calls are coming from your virtual number as opposed to someone ringing your number directly? Call Whisper will announce which number is calling when you answer the phone.

Email Reports
Get detailed reports delivered straight to your inbox showing all of your calling activity.

Online Management Portal
Manage your numbers and account online 24/7. Get access to real-time reporting, add new numbers and set up integrations.

Call Statistics
Check out your calls in real time, how many calls you're receiving on your numbers, when your busy times are, how many calls are being missed, etc.

Call Blocking
Fed up of being constantly interrupted by unwanted nuisance callers? Just block them with a click of a button and never hear from them again!

Voicemail
Send calls to the system voicemail when you don't want to receive calls. Customise the greeting yourself or ask one of the team to get one professionally recorded for you.

Voicemail to Email
Get your voicemails emailed directly to your inbox so you can listen to your voicemails and respond to missed calls even when you're not in the office.

Time of Day Routing
Need to route your calls to a different place at specified times, e.g., send calls to an out-of-hours call answering service when the office is closed? Call us and speak to a Hosted PBX Specialist.