We're now working with Portway Systems!
Clio Manage and Senta users; this page will explain how our partnership will not only add a lot more value to your CRM, save you time and improve your customer service, but also provide you with the perfect Hosted Phone system that will grow with you, keep you contract free and allow your team to work from wherever they please.
PLUS, we also have an exclusive offer just for you, which you can find at the bottom of this page.
So, what do our integrations into Senta and Clio Manage do?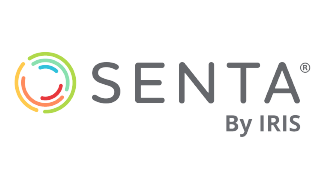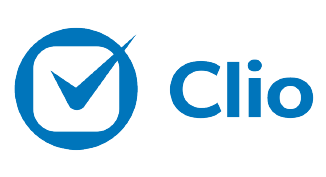 Now that you know what the integrations do... what is a Hosted PBX?
The terminology can be confusing: Virtual PBX, Cloud PBX, Hosted Telephony, IP PBX, VoIP… what does it all mean?
First and foremost, it's a phone system, plain and simple. But with some extras. It does some cool things that a traditional phone system would struggle with but we'll come to that bit later.
An Invoco Hosted PBX needs:
This can be a standard broadband connection,
fibre broadband
or a leased line. No more analogue or ISDN lines required.
IP phones are just like the normal business phones you're used to, they just plug into your internet connection. They don't all have to be in the same location either, they can be located wherever you have an Internet connection (ideal for the occasional home worker).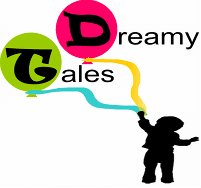 "Love that you go that extra mile to keep your customers happy! Thank you!"
Great service Invoco Ltd, keep up the good work. Love that you go that extra mile to keep your customers happy! Thank you!
It sounds like this should be tremendously complicated to set up, right? It just takes 3 simple steps....

1. Talk to one of our Hosted PBX Specialists.
Someone from our friendly team of specialists will talk through EXACTLY how you want the system to be set up and to choose your phones.

2. Connect your new phones to the Internet.
We'll send you your new phones which will be pre-configured, so all you'll need to do is to connect them to the Internet.

3. Connect your VoIP device
They will test your set up and make any changes you require to make sure the system is working EXACTLY as you need it to.

Online Management Portal
Manage your numbers and account online 24/7. Get access to real-time reporting, add new numbers and set up integrations.

Call Statistics
Check out your calls in real time, how many calls you're receiving on your numbers, when your busy times are, how many calls are being missed, etc.

Email Reports
Get detailed reports delivered straight to your inbox showing all of your calling activity.

Voicemail
Send calls to the system voicemail when you don't want to receive calls. Customise the greeting yourself or ask one of the team to get one professionally recorded for you.

Voicemail to Email
Get your voicemails emailed directly to your inbox so you can listen to your voicemails and respond to missed calls even when you're not in the office.

Basic Time of Day Routing
Need to route your calls to a different place at specified times, e.g., send calls to an out-of-hours call answering service when the office is closed?

Welcome Message
Make your system sound more professional by adding a simple Welcome Message at the start of the call with your company name and any messages you think are relevant.

Call Blocking
Fed up of being constantly interrupted by unwanted nuisance callers? Just block them with a click of a button and never hear from them again!

Basic Integrations
Become a productivity ninja and link your Invoco account to a range of third party applications such Dropbox, Google Drive, etc.
Check out our basic integrations


Desktop Notifications
Get real-time notifications on your computer for incoming calls and link straight into their contact record in your CRM at a click of a mouse.

Call Whisper
Do you need to know if your inbound calls are coming from your virtual number as opposed to someone ringing your number directly? Call Whisper will announce which number is calling when you answer the phone.

Advanced Time of Day Routing
Add a monthly Call Pack to get better value for money.

IVR Menu
Improve your call handling efficiency and route your calls to the right team by adding a menu option, e.g., '1 for Sales, 2 for Support, etc.'

Call Recording
Need to get your calls recorded for training or compliance purposes? Get all of your incoming calls recorded by adding the call recording feature. Taking payment details over the phone? Pause and resume call recording mid-call to ensure you're not storing that information inadvertently.
£10 per month plus 1.5p/min surcharge

Bespoke Music On Hold
Why not add some marketing messages to your on-hold music to make clients aware of any upcoming promotions or new products?

Advanced Call Management
Do you have complex call routing requirements such as needing to forward to multiple numbers simultaneously, overflowing calls to a call answering service or sending calls to different destinations based on the time of day? Talk to one of our call routing specialists.

Premium Integrations
Become a productivity ninja and link your numbers to a huge range of third party apps such as Salesforce, Hubspot, Infusionsoft and Zapier. Need to get your call data into your CRM or maybe trigger some automation after receiving a call?
Check out our premium integrations
We're offering all Portway Systems customers a subscription FREE Hosted PBX phone system for 3 MONTHS!
To access the offer, all you need to do is fill out your details in the contact form on the right and we'll get you set up. If you're still unsure or have more questions, same applies – fill in your info and we'll give you a call!
This offer applies to our Essentials PBX package so that you can access our integrations with Senta and Clio Manage. For full details on our packages and pricing, see here.
If you want to get set up or have more questions, either fill in the form on this page or call 01527 306 188.
Want to access your EXCLUSIVE Portway Systems offer or still have more questions?
Request a call back from one of our friendly sales team!