We've just launched our new Autotask integration. As with our other CRM integrations, this allows the automatic creation of new contacts and notes whenever a telephone call takes place.
To get started log into our new customer portal and click the Integrations option from the menu. Hit the big blue Link button next to Autotask and enter your details.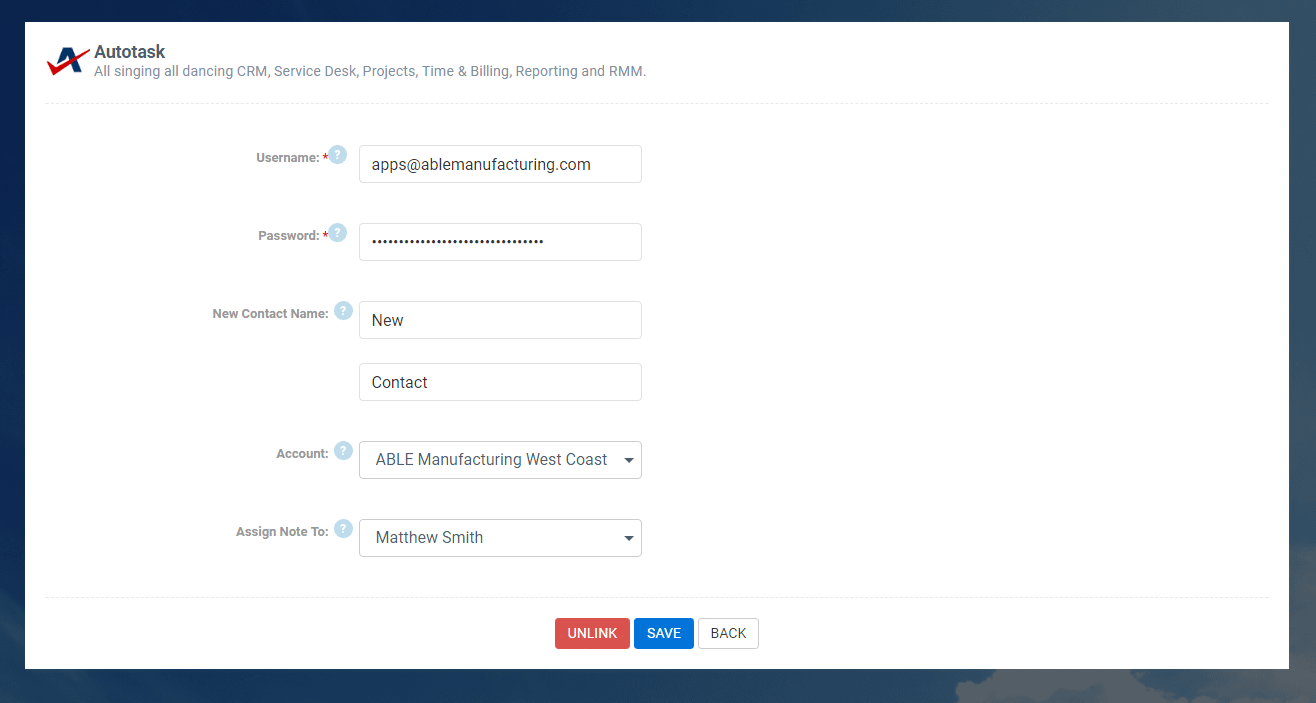 Now when you make or receive a call a new contact will be created in Autotask.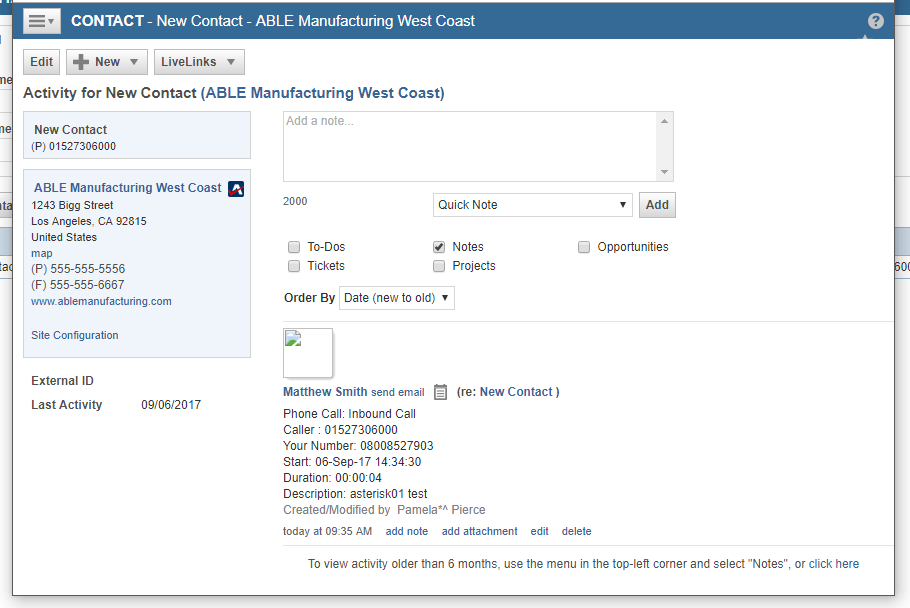 If the contact already exists then call notes will be added to the existing contact.
If you're an existing Autotask user and would like to see a new feature please do let us know and we'll see if we can build it in.

Mark
Posted on: 8th September 2017