We've just launched our new Capsule CRM integration. This allows automatic creation of contacts along with call details and tags.
To get hooked up just log in to your Invoco account, click my portal then integrations. Hit the big blue link button and enter your details.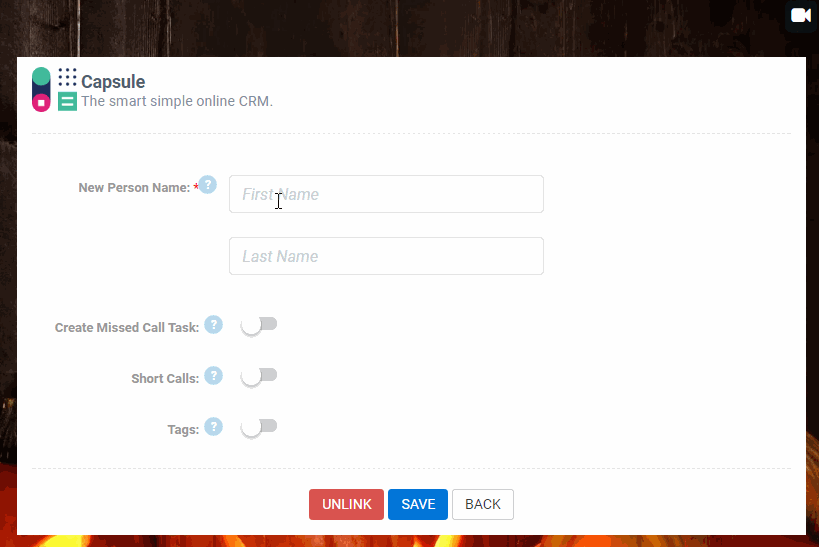 Now when you make or receive a call a new contact will be created in Capsule.


If the contact already exists then call notes will be added to the existing contact.
In the example above you'll notice a tag named "sales line" has been applied to the contact. This is the description of the number you set in the my numbers page. Tags can be toggled ON or OFF.
A task named "missed call" has also been created with a due date set to 1 hour in the future. Although you can see the duration of the call was actually 4 seconds (00:00:04), as we had "Short Calls" toggled ON, the call was treated as a missed call. (The Short Calls option treats all calls under 6 seconds as missed calls). Again, tasks can be toggled ON or OFF.
We were hoping to upload call recordings but unfortunately, the Capsule API does not allow this.
If you're an existing Capsule user and would like to see a new feature please do let us know and we'll see if we can build it in.