The Invoco Wallboard provides you with a great way of seeing your real-time call statistics for your Invoco Hosted Phone System. At a glance you can see if your call handling team is missing any calls, if your telesales team are making as many calls as they're supposed to be and who are the best performers in your team. Great for keeping your team accountable and monitoring performance.
You don't need to download any software… all you need is an internet connection and you can connect to the wallboard using your browser.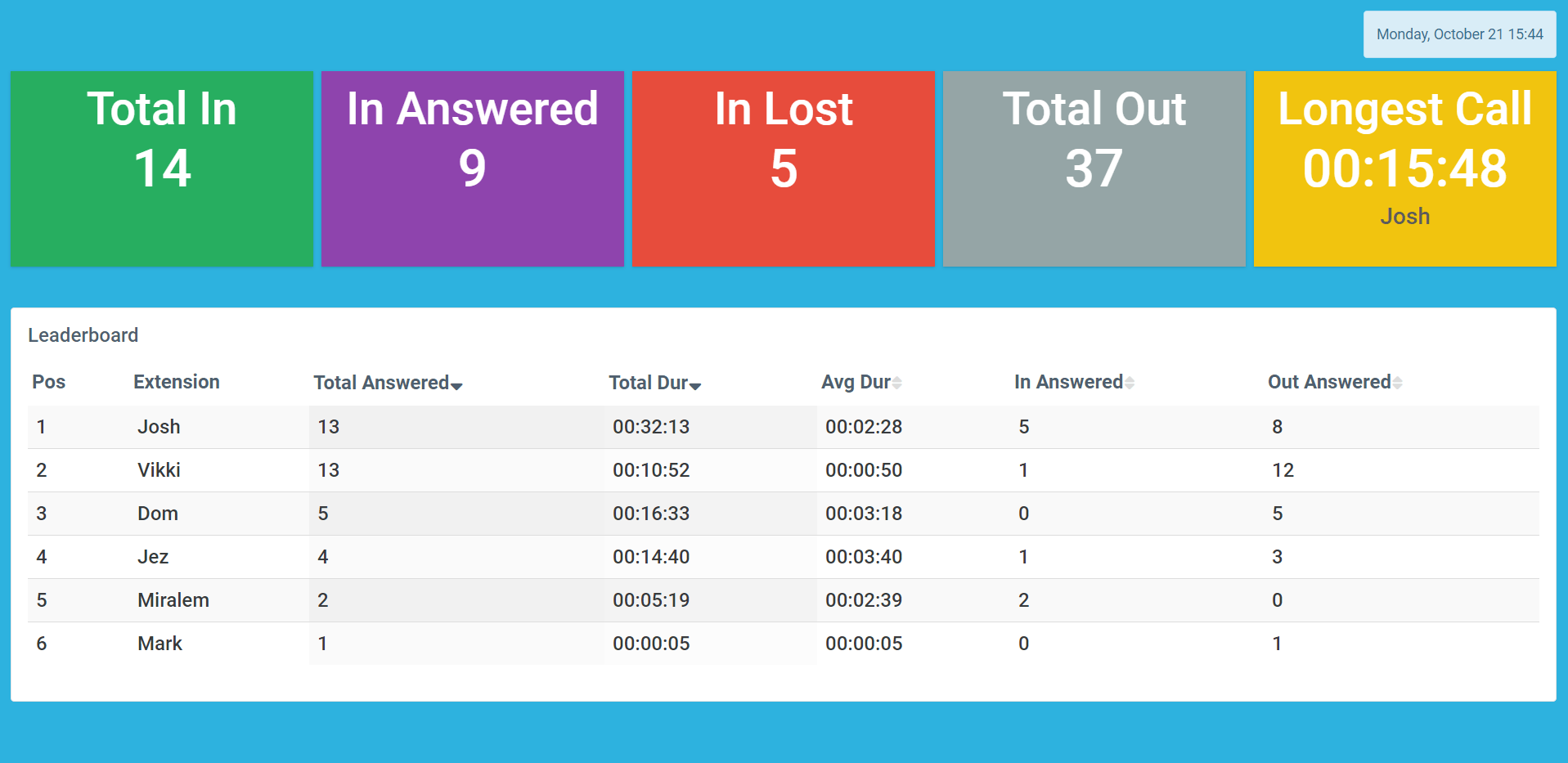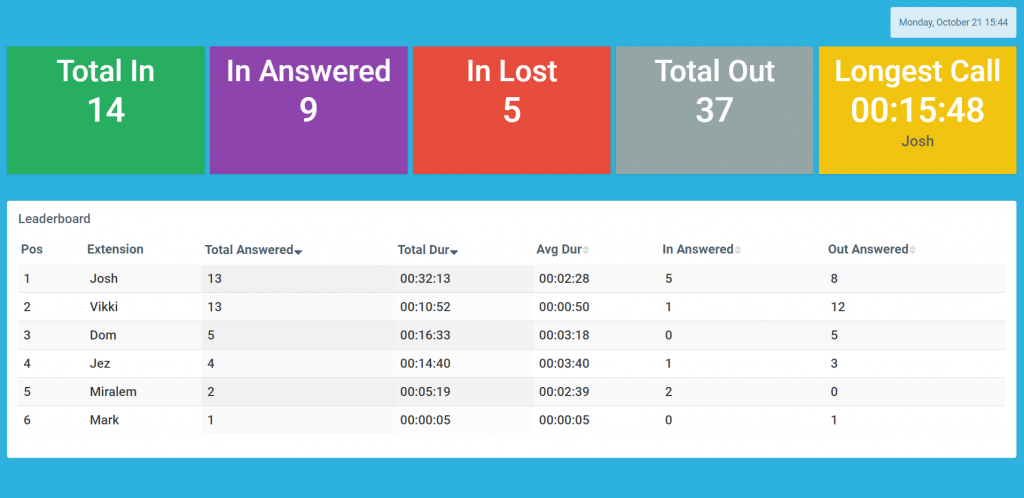 The wallboard provides you with an overview of:
As well as opening the wallboard to see real time results (that reset at midnight), you can customise whether you'd like daily, weekly and monthly reports sent to you via email, and also customise the email address for each type.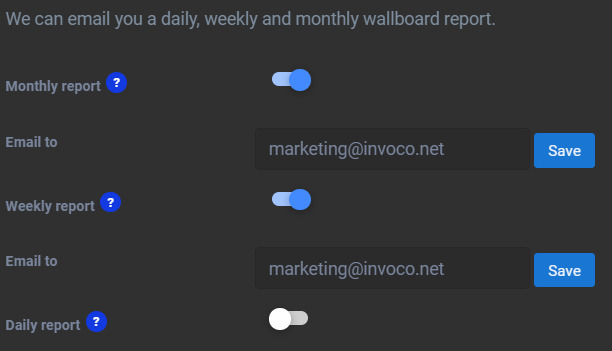 Please note: This tool is only available to PBX users on packages of essentials or above. If you're not currently using the Invoco Hosted Phone System and you'd like to learn more, just start a chat with one of the team on the live chat to the right of your page or send us an email at sales@invoco.net.
How to set up your Wallboards...