More than 170 Business leaders from across North Worcestershire attended the first business awards 'celebrating the rising stars' in the area. Six winners took home crystal trophies from the prestigious awards event held at Hogarths Stone Manor on Thursday 28 November.
The winners were selected from 54 entrants to the awards and 20 finalists were showcased during event which was organised by NWedR (the shared Local Authority service representing Bromsgrove, Redditch and Wyre Forest) and NWBL (North Worcestershire Business Leaders) in partnership with a working group from North Worcestershire Ambassadors. BBC Presenter Joanne Malin was the event host.
The Awards' judges commented that the finalists and the winners reflected "an impressive range of businesses, all showcasing products and services that really stand out. They are a credit to North Worcestershire."
The six winners of the first North Worcestershire Business Awards are:
Ignis Group – Redditch, Best Start-up Business of the Year – sponsored by Invoco Telecom
Bumble Hole Foods – Bromsgrove, Best Contribution to the Community – sponsored by OGL Computer
Invoco Telecom – Bromsgrove, Best Customer Service – sponsored by Lloyds Bank
Petvictus – Redditch, Outstanding Entrepreneur of the Year – sponsored by Biz Smart
OGL Computer – Stourport-on-Severn, Best Employer of the Year – sponsored by HR Dept, Worcestershire
Unique IQ – Redditch, Innovation of the Year – sponsored by WINN
On Invoco Telecom, Joanne Malin said,
"Invoco stood out for the judges for its clear, demonstrable customer driven way of working. The whole company has been designed around the customer from the way they answer the phone to every aspect of service provision. The approach is friendly and approachable yet highly professional which sounds simple but is not easy to pull off consistently – Invoco showed that they're doing it 24/7."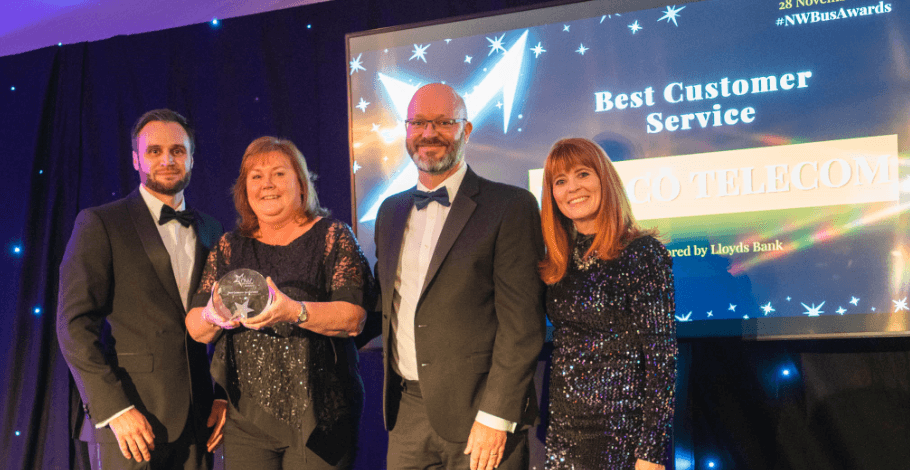 Melanie Hawkett from NWBL said:
"The event has been a real celebration of North Worcestershire businesses. We would like to thank all the businesses that entered the awards and really got into the spirit of it.We would also like to thank the headline sponsor for the event – Eureka Financial Solutions, and associate sponsors DRPG and Worcestershire Ambassadors together with Business & Innovation Magazine, Wyre Talent, Primrose Hospice, Bewdley Brewery, Astley Vineyard, Decanter Spirit, Wye Valley Brewery and Wedding House who all got on board to support our first business awards. We all had a great night out and really enjoyed celebrating our 'rising stars of North Worcestershire'."
Jane Doyle from NWedR said:
"The event has been a great success and has demonstrated the often hidden gems of North Worcestershire businesses. We are proud of being part of a fantastic inclusive, innovative and proactive business community and would encourage anyone looking to launch their own business or to re-locate and grow here. We plan to build on this event working again with NWBL and our North Worcestershire Ambassadors to continue to develop the area as the natural environment for business.
NWedR and NWBL worked in partnership with North Worcestershire Ambassadors members to stage this event: Hogarths Stone Manor, Citizen Communication, DT Studios, Opening Doors and Venues, Business & Innovation Magazine and Millbrook Marketing.
Thanks for reading! Any questions? Contact us.