We've just launched our new Pipedrive integration. Similar to our other CRM integrations, this allows automatic creation of contacts along with call details.
To get hooked up just log in to your Invoco account, click my portal then integrations. Hit the big blue LINK button and enter your details.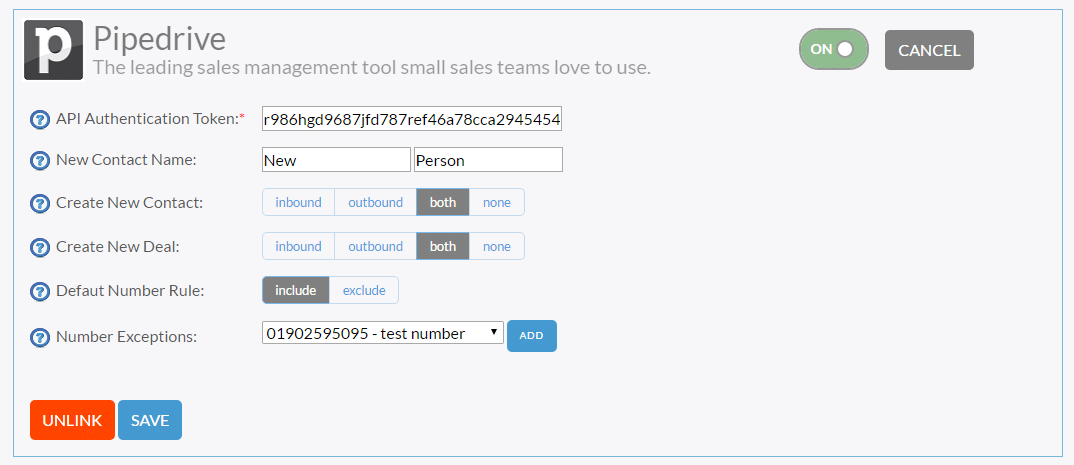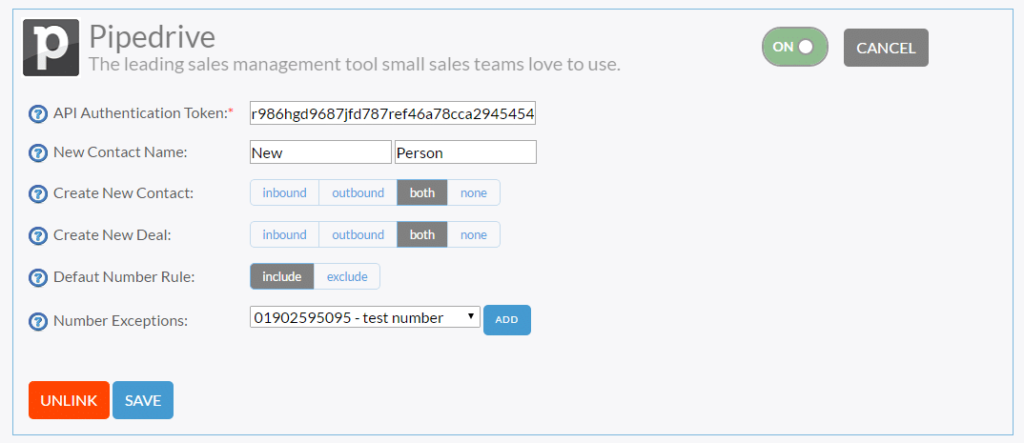 When you make or receive calls a new contact will be created in Pipedrive or, if the contact already exists, call details will be added to the existing contact. Same goes for Pipedrive deals.
Only want to create new contacts on inbound calls? No problem. Using the options you can create new contacts/deals on inbound calls, outbound calls, both inbound and outbound calls, or neither! In the last scenario, call details will be added only to existing contacts/deals.
By default, calls involving all your Invoco numbers will be processed. However, it's easy to exclude specific numbers, just select the number from the drop-down and click the ADD button. This is useful, for example, if you have a support line number you wish to exclude. On the other hand, you may wish, by default, to exclude all your numbers and only include specific numbers.
If you're an existing Pipedrive user and would like to see a new feature added we'd love to hear from you.