Our Salesforce integration has just been released 🙂 As with our other CRM integrations, when you make or receive a telephone call a new contact will be created and a call note added. If the contact already exists we'll just add the call note to the existing contact.
To get started, log in to the Customer Portal and click on the integrations menu item. Now click the big blue LINK button for the Salesforce integration and follow the instructions:

After authenticating you'll arrive at the Settings page: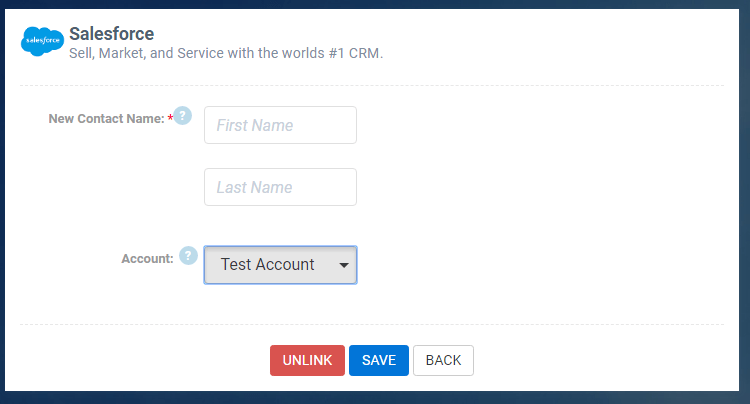 When a call is made to one of your Invoco numbers we will attempt to match the telephone number of the caller to the relevant contact in Salesforce. If the call is made from a telephone number which isn't currently in your database, we will create a new contact for you with the name you specify here e.g. New Contact, John Doe etc. The Account drop-down specifies which Salesforce account you would like associated with the new contact.
If you make a quick test call to/from your Invoco number, you'll see the contact created in Salesforce along with a call note in the Activity History section: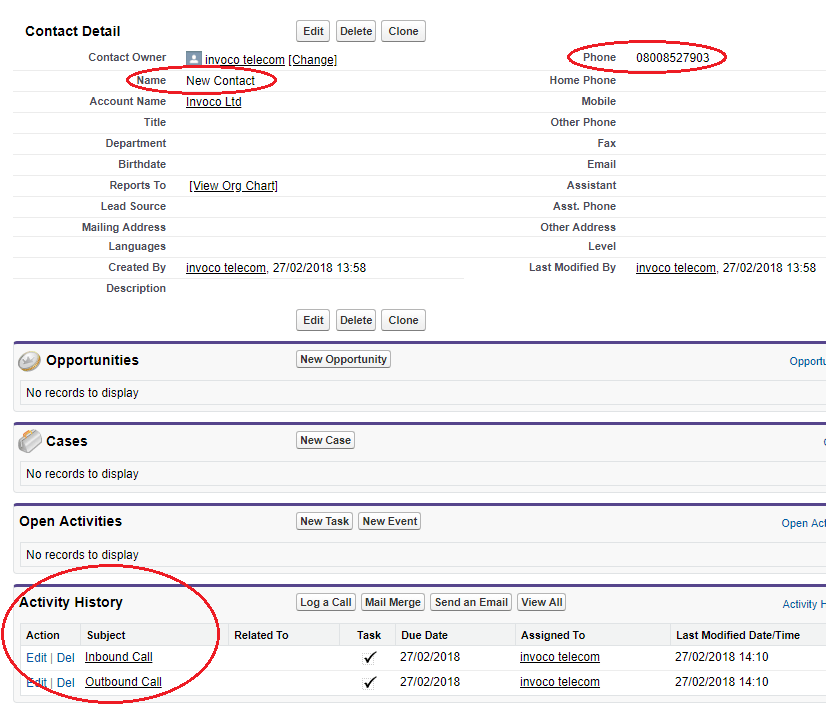 As normal, we'd love to hear from you if you have any feedback or feature suggestions.