Update 2nd March 2018: We've just added a call recording tag which you can read more about on our Clickable Call Recordings post.
We're pleased to announce the launch of our new Slack integration. We've kept it simple. You can create a custom message and when a new call arrives it will be posted to the Slack channel of your choosing: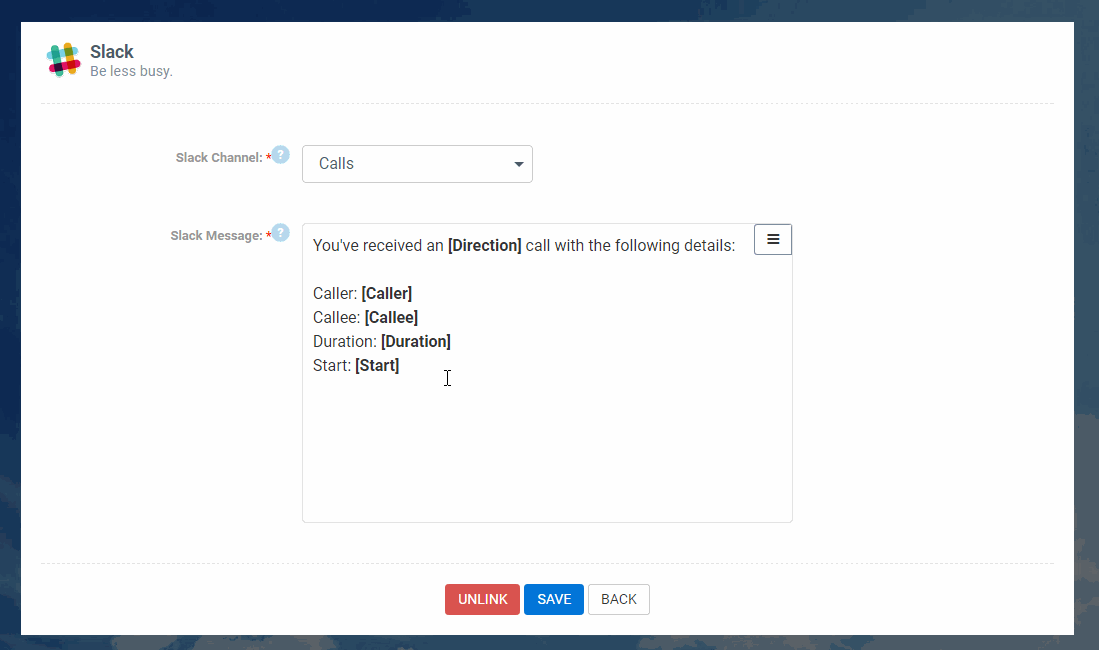 As you can see in the short video above we have added some tags that allow you to insert call details into your message. We've added the following tags:
Direction. The direction of the telephone call. Will be either Inbound or Outbound.
Caller. The number of the caller e.g. 01527306000
Callee. The called number e.g. 08008527686
Duration. The duration of the telephone call in hours, minutes and seconds e.g. 00:00:04
Start. The time the telephone call started e.g. 22-Dec-17 17:42:40
Description. The short description of your Invoco number as provided in your My Numbers page e.g. sales line
When an inbound call takes place this would appear in the Calls Slack channel like this:

To get hooked up just log in to the Customer Portal and click on the integrations menu item. Now click the big blue LINK button for the Slack integration and follow the instructions:
As with all our other integrations, we'd love to hear from you if you have any feedback or feature suggestions.