#5 Ghost


A recent entry on my list of being a top business app, being late to the blogging party (making up for it now though). Ghost is a beautifully designed, easy to use Open Source publishing platform. And it's free to download and install on your own servers. Or you can subscribe to Ghost Pro and have the helpful guys at Ghost host it for you.
The user interface is lovely and simple with a live preview pane so you can see how your blog is going to look as you're typing away. It uses the Markdown language for editing which takes a little while to get used to but becomes second nature pretty quickly. It's just really, really nice. Top business app.
---
#4 Xero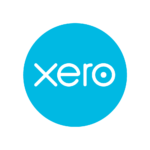 If you're a small business owner and you're serious about growing your business, at some stage you'll realise that you need to start outsourcing stuff to allow you to focus on the critical tasks to move your business forward.
If you're a control freak like me this can be quite a challenge but trust me, it's hugely liberating once you manage to let go of the reins a little. One of the easiest things to outsource is bookkeeping and there are a number of great cloud-based accounting packages that allow for easy collaboration with bookkeepers and accountants whilst keeping your system totally up to date. The system we use is called Xero and it's saved us a huge amount of time over the last couple of years.
Unlike some of the other apps we've been talking about, it's not free, but it is definitely worth the £20-ish per month subscription charges. It's not so long ago that we were labouring with an accounts system that was installed on just one computer and the accountants would have to come to our office in order to do any work on the system and to generate our end of year accounts. For a good proportion of the year, the accounts would be out of date making it very difficult to get accurate and up to date management accounts but this is no longer the case with Xero……it's all there at the touch of a button.
Our Paypal and bank accounts are integrated with Xero as well so all transaction information is automatically pushed into the system making reconciliation a breeze.
Top Tip – We use GoCardless as our Direct Debit service provider, which is a great system….easy to use and set up but if you are thinking of using Xero in conjunction with GoCardless then it's advisable to sign up with Directli as this provides a better integration with Xero than GoCardless does natively.
---
#3 Slack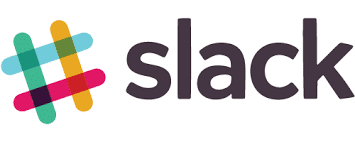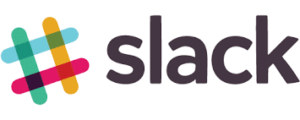 Communication with remote teams can be a challenge at times but we've always been big users of chat applications over the years to send content, files, messages, screenshots, etc., to help us collaborate more effectively. And we've tried many apps…..MSN Messenger, Yahoo Messenger, IRC chat and latterly Skype.
However, a good friend of mine recently introduced me to a great collaboration tool called Slack. It immediately replaced the chat tools we were using previously but it is so much more than a chat client. Collaboration is super easy with file sharing, group and individual chats and all of the chats are globally searchable making it very quick and easy to find that elusive snippet of text or bit of code that you had a vaguely remember chatting to someone about but couldn't remember who it was.
It also has a huge amount of integrations with third-party apps which means that it is also a great tool for aggregating notifications and data in one place, all instantly searchable. We have integrations into Twitter, our CRM, trouble ticketing system, and network management systems meaning that our support and development teams are able to search data from multiple platforms way quicker than was ever possible before – top business app!
It's also great for sharing cat videos.
---
#2 Sanebox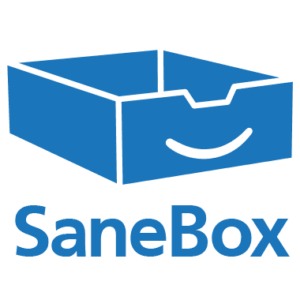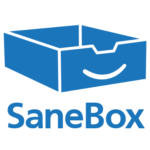 This is another one of my personal favourites. If you're like me and you receive hundreds of emails every day you'll be familiar with feeling overwhelmed every time you check your emails and find yourself wondering how you'll ever work through them all. Leaving work at the end of the day with a couple of hundred unread emails in your inbox isn't conducive to a relaxing evening.
However, a lot of those emails are going to be either spam or non-urgent emails that you might want to read at some stage when you've got time but not right now. For now, they're increasing that 'unread email count' and just causing unnecessary stress. This is where Sanebox comes in. You can create a series of defer folders or collection folders and train Sanebox over time to automatically move emails from your inbox and file them in a relevant email folder to deal with at a more appropriate time.
I only want emails in my inbox if they are actionable right now and I use David Allen's GTD methodology for dealing with emails in the same way as tasks. I process emails quickly using the 4 D's:
Do it (whatever the email requires)
Defer it (to a time when the email has to be dealt with)
Delegate it (forward it on to a team member to deal with)
Delete it
Sanebox helps particularly with deferring and deleting emails. I can quickly defer an email to a specific date in the future meaning that it will be removed from my inbox until the specified date whereupon it will return as a new unread email. Now, I can leave the office every evening having achieved inbox zero and a Zen-like level of tranquillity. Top business app.
---
#1 Zapier

Ok, so this isn't an app it's a service, but I'm going to include it anyway as it's pretty awesome. We spend a lot of time trying to automate everything here. It's part of our ethos. If I have to manually do something more than five times then I figure it should be automated and the only way we can compete in our marketplace against some of the biggest telco's on the planet is to be super efficient, so anything that allows us to do this has a big thumbs up from me.
The downside to using a lot of the really cool apps that I've been talking about in this blog post is that you can end up with your data spread across of a lot of different apps, data which will rapidly become out of date because updating customer data in one system won't necessarily be reflected in another. Not ideal.
This is where Zapier comes in. It has integrations with over 400 apps and allows you to connect apps together by creating Zaps with little or no technical knowledge required. This helps ensure data integrity across multiple systems but also allows automation of tasks between systems. Do you need your Twitter mentions to automatically create a support ticket in your CRM? There'll be a Zap for that. Or for a new Trello list to be created when you receive a customer order? There'll be a Zap for that too. And hundreds of others besides. Simply brilliant. Top business app.
---
That's all for now, if you have any questions please contact the team.


Jez