Entrepreneurs are engaged in lifelong learning. Whether it's a full-time Harvard MBA or a weekend boot camp course, there's no stopping small and medium business owners from expanding their skill set and raising their business acumen to a higher level. But if you don't feel the urge to sweat it out in grad school, we've scoured this year's most interesting bestsellers for the serial entrepreneur. Presenting–Invoco Telecom's 2017 Top 10 Business Books for Small & Medium Business Owners (in no particular order): The Management Myth: Debunking Modern Business Philosophy by Matthew Stewart (2017)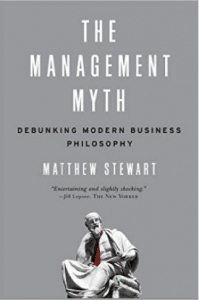 In this highly incisive 2017 release by Mattew Stewart, the successful management consultant exposes the fallacious management strategies that have overtaken the business world over the years. But there's one catch: Stewart has read Philosophy – not business – in the university.
The author depicts in The Management Myth, the causes behind the stagnating management approach, but takes his readers not from a business-minded approach but from a philosopher's POV. It's no wonder why Stewart's sardonic wit is a refreshing take on the books published about these consulting firms' omnipotent influence in the industry. A perfect weekend reading for the busy entrepreneur.
II. Local Business Mavericks – Volume 13: Insights & Innovation From Top Local Business Owners, Professionals & Community Leaders by John Reza Parsiani, Steve Barnes, Josh Ross and Bill Cross (2017)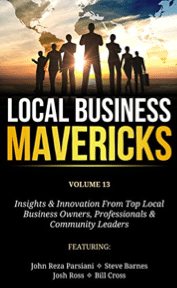 Now already on its 13th edition, Local Business Mavericks (LBM) still hasn't lost its touch when it comes to featuring interviews with emerging business influentials. In this latest book, LBM features real estate professionals John Reza Parsiani and Josh Ross, motivational speaker Steve Barnes and background checking expert Bill Cross. Similar to every LBM edition, it presents nothing but honest insights into how these men have started in their respective industries and made their way to success. Other than management, you'll get to learn about leadership, marketing and negotiation as you grow your startup into a multi-million venture in the future like these accomplished experts.
III. Thank You for Being Late: An Optimist's Guide to Thriving in the Age of Accelerations by Thomas L. Friedman (2016)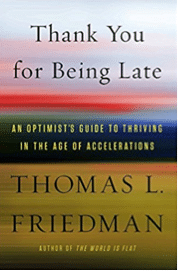 Three-time Pulitzer Prize winner Thomas Friedman is no stranger to explaining the effects of globalization. He first wrote about it in The Lexus and the Olive Tree then followed it with The World Is Flat plus two more books. Late last year, he released another New York Times Bestseller, Thank You for Being Late, where he argues against the inability of society to adapt to changes brought about by the exponential development of technology and the strapping influence of globalization.
Readers are also introduced to what Friedman calls "the supernova" phenomenon that occurred ten years ago when the iPhone was released. What came after Steve Jobs' 2007 keynote during the phone's launch was a technological timeline that continues to reshape the way society interacts and lives.
But why the title? The answer lies in the chapter that explains why Friedman revisited his Minnesota hometown.
IV. The Future of the Professions: How Technology Will Transform the Work of Human Experts by Richard Susskind and Daniel Susskind (2016)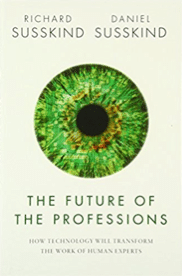 With a title that sounds like it was lifted directly from the pages of an Asimov classic, Richard Susskind, president of the Society for Computers and Law, partnered with his son, Daniel, to write how current technology will eventually replace professions that we once thought as inimitable – architects, lawyers, consultants, teachers and even the clergy. The Susskinds predict how artificial intelligence will replace ten of society's popular professions already in trouble (a similar book, Rise of the Robots by Martin Ford, was also released in the same year).
But before you think of a career change, the authors present their six models for effectively managing expertise in society as a solution to the impending doom. The Future of the Professions is highly recommended for marketers and entrepreneurs who need to flow with the tide of technology instead of going against it.
V. The Industries of the Future by Alec Ross (2017)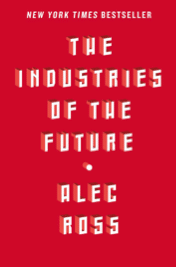 Alec Ross' long list of credentials is what only a few people on this planet can accomplish. As a former Senior Advisor for Innovation to the Secretary of State, he travelled around the globe in search of innovative products, services and companies that each continent has to offer. The fruit of the trip is his latest book, The Industries of the Future. Ross identifies the factors that will define our future (artificial intelligence, big data, cybersecurity, to name a few). Using careful storytelling, he successfully illustrates how robots will be the future job takers and how the next big industry will be built on the human genetic code. Ross also identifies a looming Code War that is a by-product of cybercrime.
At the end of the book, Ross reveals the most important job we will have when the future finally arrives.
VI. The Third Wave: An Entrepreneur's Vision of the Future by Steve Case (2017)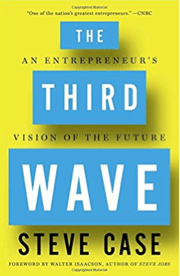 Internet veterans surely have heard of Steven Case. As the former co-founder of America Online (AOL), Case helped in opening the First Wave of the Internet. This was followed by the Second Wave when Google, Facebook, Instagram and Snapchat revolutionized social networking. In the advent of the Third Wave, the author describes how major industries such as food, energy and health will be changed by technology, and how this next phase will impact our lives. A must-read for entrepreneurs who need to prepare their companies for the next chapter of the digital age.
VII. Doing Digital Right: How Companies Can Thrive in the Next Digital Era by Louis Lamoureux (2017)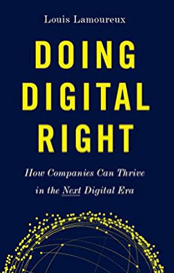 As a retired partner from Deloitte Consulting, Louis Lamoureux uses his expertise in technology in proving how and why companies that embrace technology will be the winners of tomorrow. Leveraging on his research, he provides valuable recommendations on which digital initiatives entrepreneurs should take in order to prepare well for the coming digital shift. This is a highly recommended book full of Lamoreux's insights on the importance of big data, process automation and natural language programming and how these drive better products for more revenue.
VIII. Will It Fly?: How to Test Your Next Business Idea So You Don't Waste Your Time and Money by Pat Flynn (2016)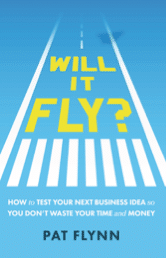 As an expert in online entrepreneurship and digital marketing, Pat Flynn challenges his readers in Will It Fly? to look carefully into their entrepreneurial pursuits before spending thousands of dollars on their ideas. There's no doubt that he knows what he's talking about. Flynn used to have innovative ideas but were executed poorly, resulting in a complete waste of his budget and time. He learned the hard way though and through this book, he shares his secrets on how to carefully navigate the stormy skies of translating your ideas into successful ventures. Be prepared to get your idea off the ground successfully.
IX. Tools of Titans: The Tactics, Routines, and Habits of Billionaires, Icons, and World-Class Performers by Timothy Ferriss (2016)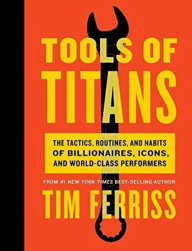 Tim Ferris shot to online fame with his podcast and rapid-learning books about 4-hour series (the most famous of which is The 4-Hour Workweek). Dubbed as "the Oprah of audio," he has interviewed hundreds of celebrities, athletes and achievers and asked them about their routines and habits. Now compiled into a highly desirable resource, Tools of Titans presents the secrets of Kevin Costner, Jack Dorsey, Rhonda Patrick, Tony Robbins, Seth Rogen, Arnold Schwarzenegger, Morgan Spurlock and Rain Wilson, among others. Ferris presents insights on gut investing, fear-setting, dealing with haters, and journaling.
X. Becoming Facebook: The 10 Challenges That Defined the Company That's Disrupting the World by Mike Hoefflinger (2017)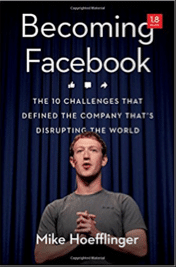 Eight years since the publication of Ben Mezrich's The Accidental Billionaires, people can't still get enough of the rise to online dominance of Mark Zuckerberg. In Becoming Facebook, Mike Hoefflinger narrates his experience and well-researched anecdotes of Zuckerberg's brainchild. The author, who worked in Google for seven years and rising to Head of Global Business Marketing, successfully tried going beyond the fiasco that was portrayed in the Oscar-winning film. In this book, he shares how Facebook recovered from its IPO, the reasons why Instagram and WhatsApp were acquired, and how the company continues to attract top talent. A must-read for every entrepreneur who's into discovering wit and wisdom from the world's largest social network.