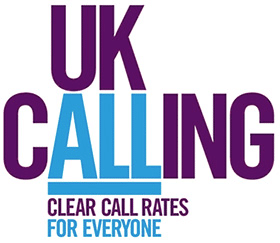 From July 1st, 2015 there are some big changes happening in the telecoms industry in relation to the costs to call Freephone numbers (0800 and 0808) and service numbers (numbers which start 08, 09 or 118). The intention is to make it much clearer to consumers exactly how much it will cost to call these service numbers, something which to date hasn't been very clear. So what are the changes?
0800 and 0808 Freephone numbers
Remember back in the 90's when calls to Freephone numbers were actually free? Great news… from 1st July 2015 calls to Freephone numbers will be free to call from mobiles and landlines once more!
Service numbers starting 084, 087, 09 or 118
When businesses advertise their service numbers currently, they'll usually have a message something like:
"Calls cost 5p per minute from a BT landline. Other networks may vary."
This isn't particularly helpful if you're not a BT customer.
With this new initiative the cost of calling service numbers will be made up of two clear parts: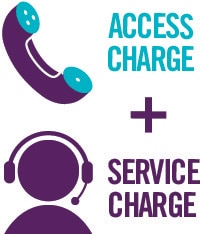 An access charge: This is the charge that the caller's telephone company will charge to connect the caller to service numbers and this will be communicated by the phone company to their customers.
A service charge: This is the charge determined by the organisation being called.
So what do you need to do if you're using Invoco 084 and 087 numbers?
Review all your marketing and advertising materials. Wherever you advertise or promote our service numbers, you must ensure that your service charge is displayed in a prominent position and in close proximity to the telephone number. Your pricing information should be ready to go by July 1st.
Check the wording. The recommended way to describe your service charge succinctly is:
"Calls will cost Xp per minute plus your phone company's access charge."
The Invoco services charges for our 084 and 087 numbers are as follows:
0845 range – 5p per minute plus 5p connection charge
0844 range – 7p per minute
0871 range – 13p per minute
The above pricing is inclusive of VAT.
Further information about the UK Calling initiative, with a great video explaining the changes can be found on their website.
What if I'm using Invoco for my outbound calls?
We already try to keep our pricing simple so that customers understand clearly what they will pay when they call 084 and 087 numbers by having a flat rate price which covers both the access charge and the service charge. The pricing can be found by logging into your Invoco Portal and going to the My Numbers page.
Why aren't you publishing an access charge in line with the UK Calling initiative?
The UK Calling initiative applies to only to residential lines and consumer mobiles, not business lines and as we're a provider of services to businesses the UK Calling Initiative doesn't apply to us. On balance we believe that a simple flat-rate pricing structure is easier for our customers to understand and offers the best value for money but we will take on board customer feedback about this in the coming months.
If you have any questions about these changes please contact one of the team who will be happy to assist.