How to add more virtual numbers to your Invoco Portal Account
Wanting some more Invoco Virtual Numbers? No problem – we've got thousands to choose from, all over the UK. Here's how to add more numbers in 3 simple steps!
---
Step 1
Getting on the right page…
Once you're logged into your Invoco Portal, you can add more numbers either through the BUY page, or the MY NUMBERS page.
https://portal.invoco.net/mynumbers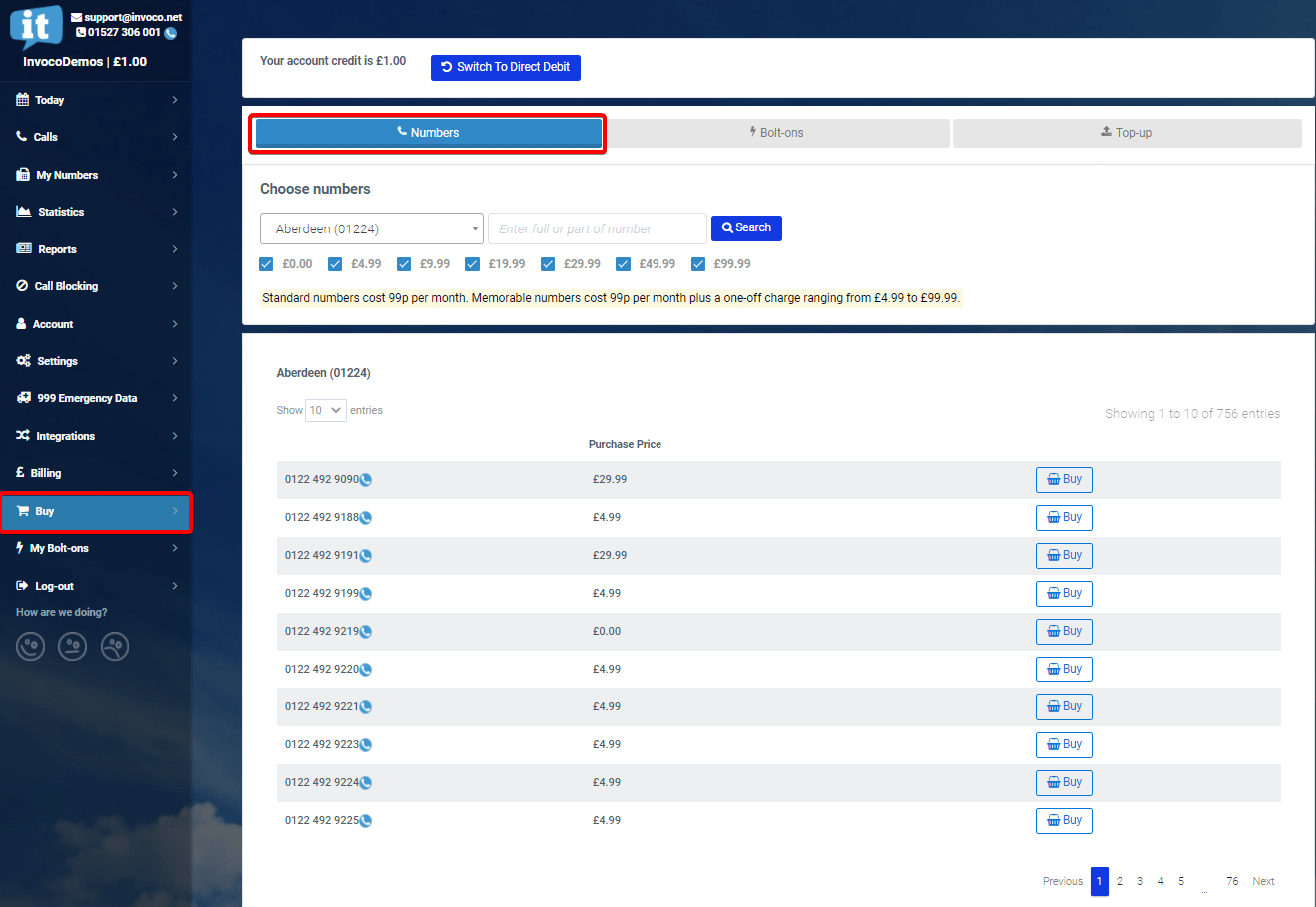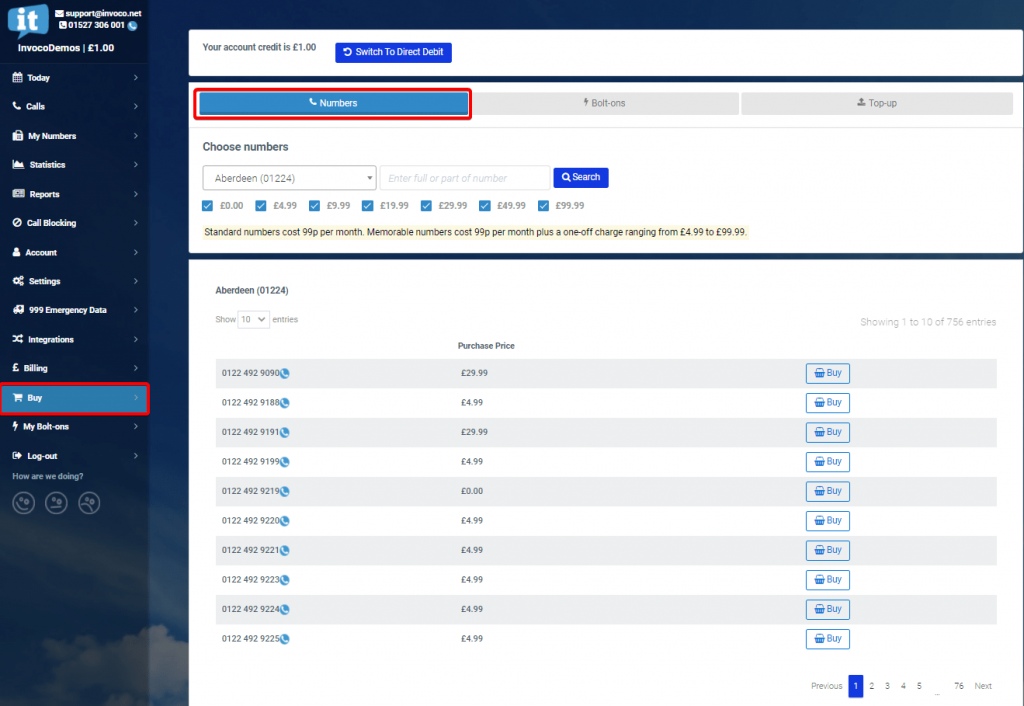 ---
Step 2
Searching for a number…
If you're looking for a particular area code or type of number, we offer search filters to help you get the number you want.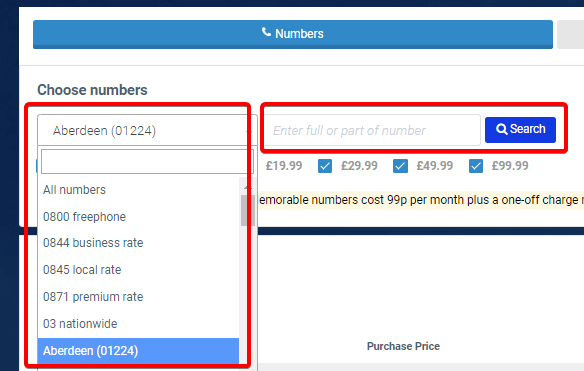 Based on the appearance and memorability of a number, it may have a one-off purchase price – if you're not interested in a particularly catchy number, simply untick the boxes.

Once you've found your number(s), add them to your basket and follow through the checkout.
---
Step 3
Setting up the redirect for your number…
Once you've added your nice brand new numbers, you now need to set up where calls to your number need to go. To do this, head to the My Numbers page and select Action > Edit.


You'll then see the number configuration page where you'll be able to change the settings for your number.
Redirect Type – All Week, Peak/Off-Peak or Weekday/Weekend
Description – Give it a description, this will be used on your weekly reports.
Is number active? – Enable or Disable the number.
Redirect – Set where you'd like calls redirected, either to a number, your Invoco phone system or voicemail.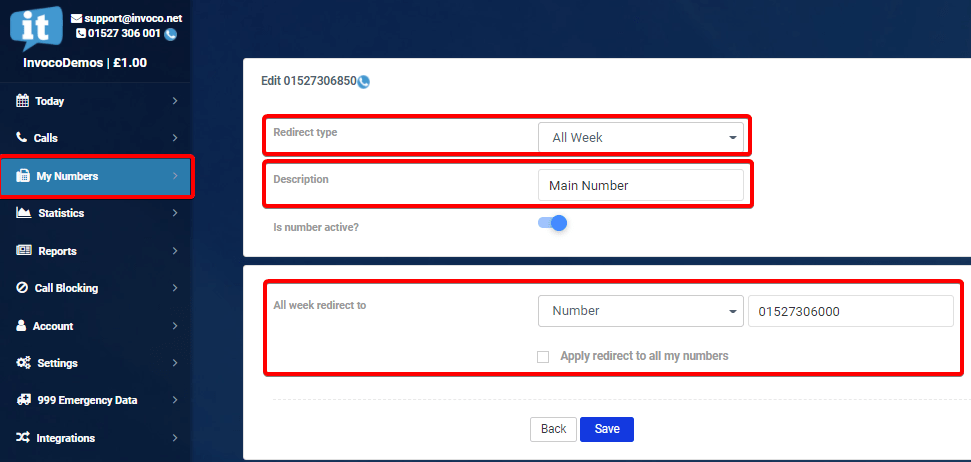 (Note, disabling the number will only take the number out of service temporarily, you'll still be charged for the number. If you want to remove a number from your account, you'll need to delete the number.)
---
Job done!
Should you run into any problems whilst following this guide, please don't hesitate to get in touch with our support team.
01527 306001 support@invoco.net