One of the most popular feature requests we get is the ability to block nuisance callers. They really can be annoying, can't they? Particularly if you're trying to focus on something really important!
Well, the good news is that call blocking is now available! 🙂
To enable call blocking just log in, select call blocking from the menu and turn it on.
From there you can block:
Single numbers
All anonymous/withheld calls
Invalid numbers that contain too few or too many digits, sometimes seen with calls from auto-dialers.
International numbers, again sometimes seen with calls from auto-dialers.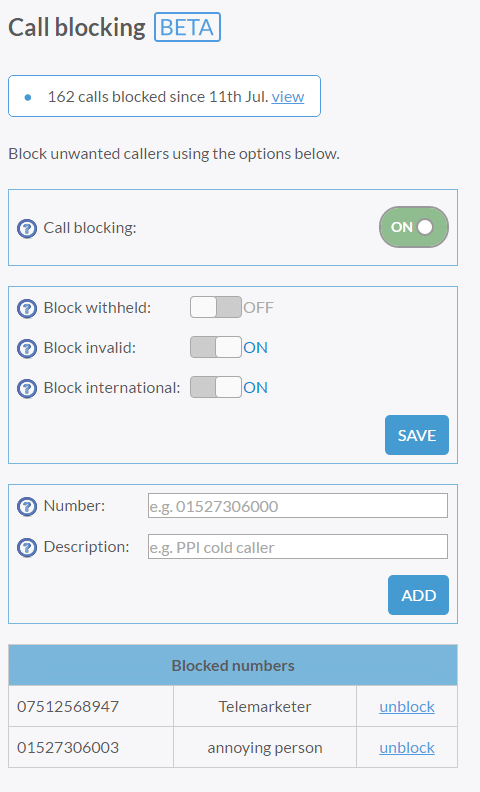 If a blocked caller attempts to call one of your numbers they will hear an announcement stating that you're not accepting calls from that number and the call will be disconnected.
From the page you'll also be able to view all of your recent blocked calls and unblock numbers if necessary: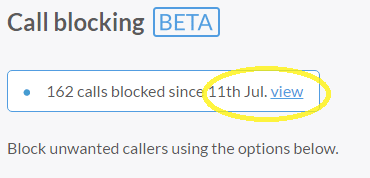 Once call blocking is enabled, you'll also notice when viewing your call history in the calls page, there'll be a new option to block the individual numbers at the click of a button straight from the page:

---
That's all for now. Question? Contact the team.

Mark