Need to include somebody else in a call? No problem, create a quick three person call conference directly from your Yealink T31 in seconds.
Three-way call conferencing from your Yealink T31 IP handset.
---
Step 1
Creating the initial call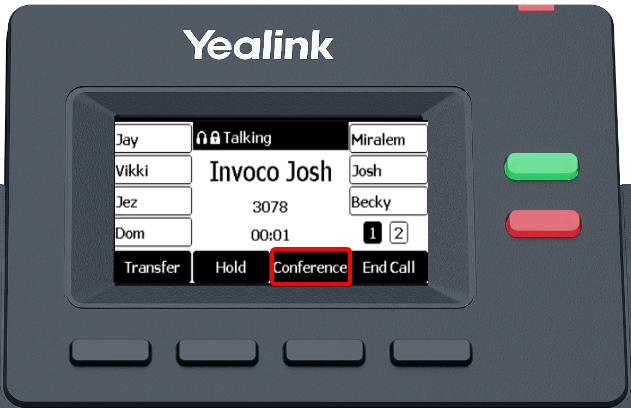 First, start the call with the first person you'd like to talk to – you will then see the Conference option appear.
---
Step 2
Calling the third conference user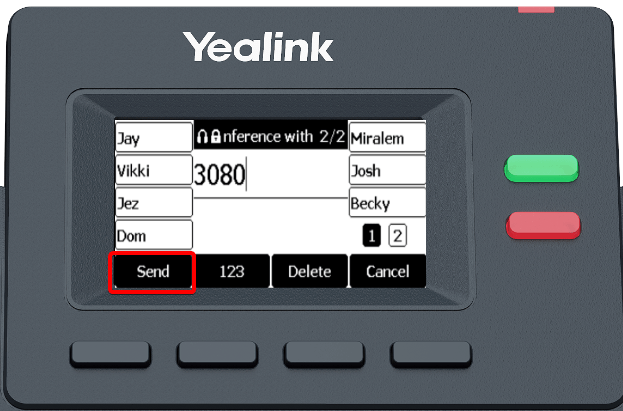 Once you press the Conference button in Step 1, it'll ask you to type in the extension or telephone number of the third person in this conference, then hit Send to start calling them.
---
Step 3
Merging the calls into a conference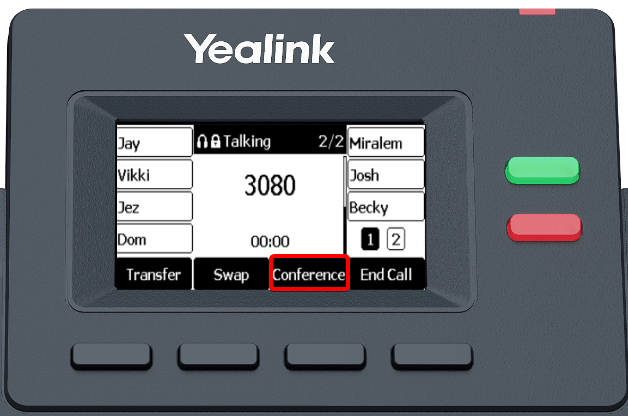 Now you're on a call with the third user, in order to merge the two calls together just hit the Conference button one last time.
---
Step 4
Conference away!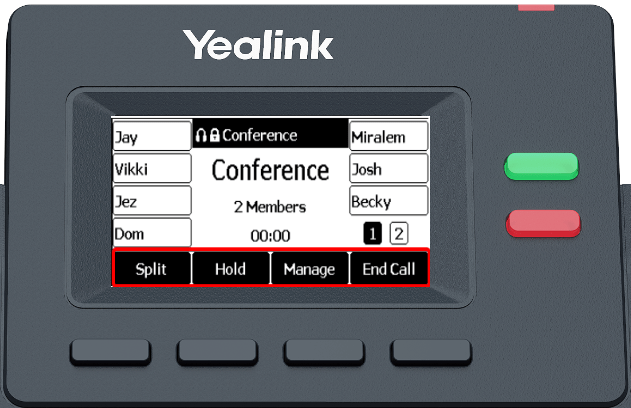 You're now in a conference with the other two members.
You will see several more options like Split, Hold, Manage and End Call that you can use where necessary.
---
Job done!
Should you run into any problems whilst following this guide, please don't hesitate to get in touch with our support team.
01527 306001 support@invoco.net