Desktop Notifications provide an on-screen "pop-up" showing the Caller ID for incoming calls to the system. If you have integrated your Invoco system to a third-party system such as a CRM or Helpdesk application, the system will do a quick look up to the system, find the caller's name and display the name on the Notification.
Clicking on the Desktop Notification will even take you to the contact's record in the third-party application.
Setting up Desktop Notifications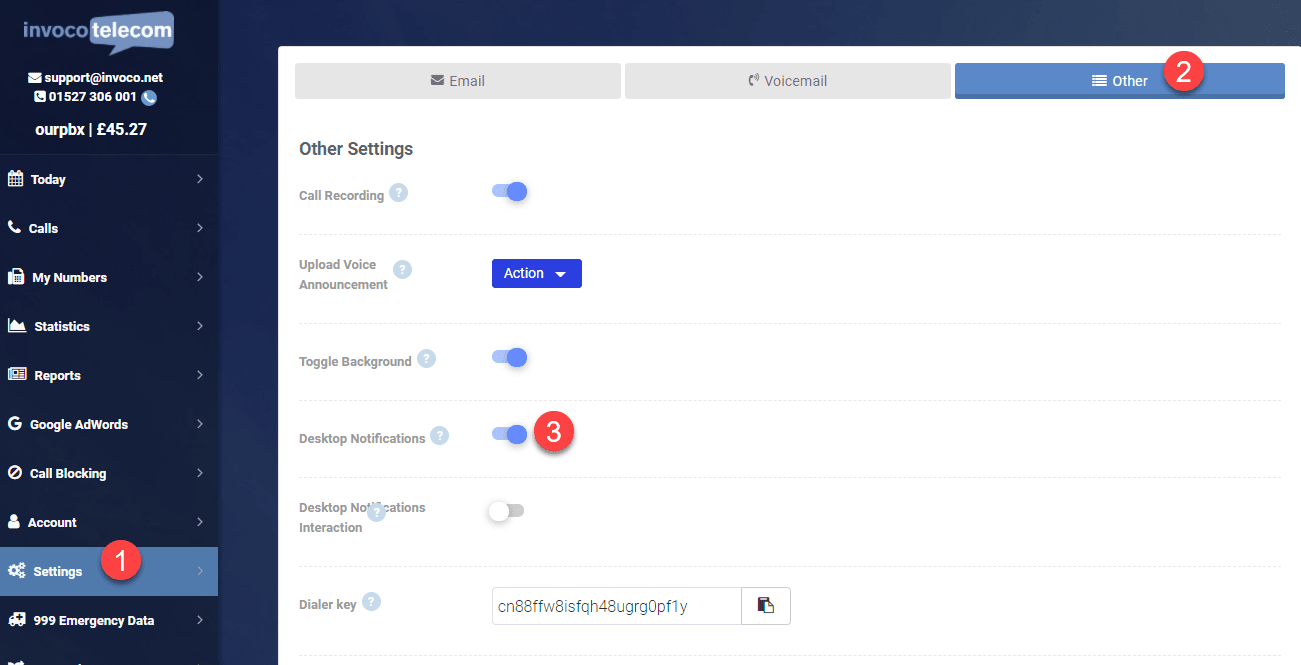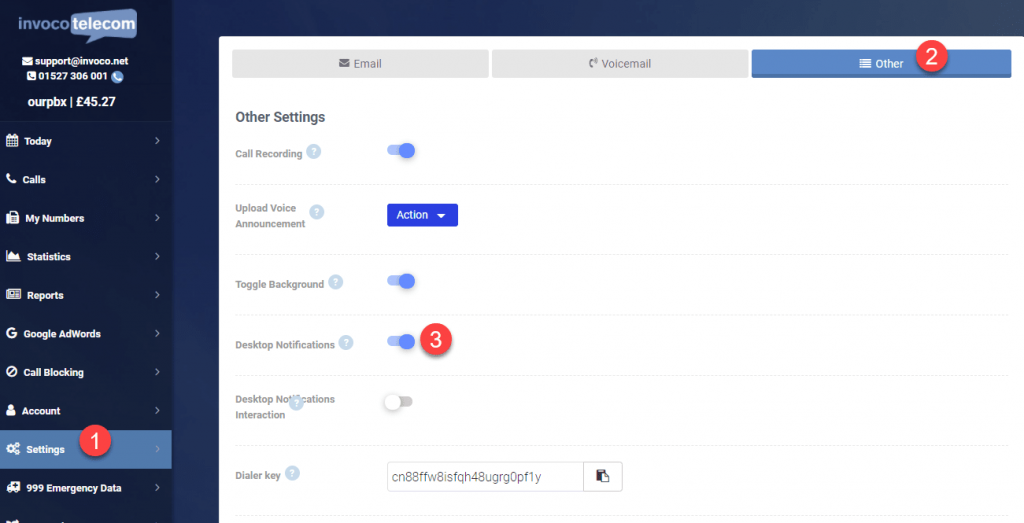 Once the toggle button is turned On, there should be a browser pop-up asking the user to expressly allow notifications for this site: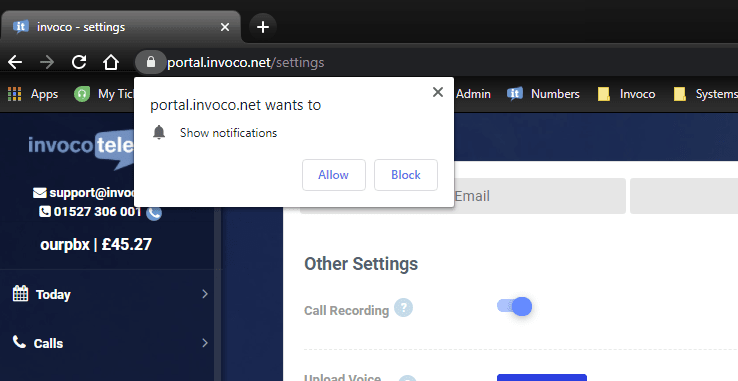 Clicking on Allow should result in the following confirmation:

Now, as long as you're logged into the Invoco Portal, you'll receive Desktop Notifications for your incoming calls.
Third-Party Integrations
If you have set up a third-party integration such as Salesforce or Hubspot for example, the system will automatically do a looking up the app to get the caller's details. However, if you've set up multiple integrations, you'll need to choose which app to use for the lookup as the system will only perform a look up on one application.

Troubleshooting Desktop Notifications
The user needs to be logged into the Invoco Portal to be able to receive Desktop Notifications
If the pop-up and associated confirmation weren't shown during the setup process then the browser is not allowing pop-ups and should be temporarily allowed.
If the pop-up is still not being received after browser pop-ups are allowed, the best thing to do is to delete all browsing data from the browser, e.g., cookies, etc., and start the process again.
The notifications that are received are actually Windows Notifications and it could be that the notifications are being received by Windows but Windows is not showing them on screen. This might be the case if the PC is receiving a lot of notifications from multiple apps and is deciding to aggregate the notifications in the notification centre. If this is the case, go to the Windows Notification Centre and check the general notification settings and specifically the notification settings for the browser being used to ensure they're all enabled.