Fed up of trying to scribble down details whilst on a call? Call recording allows you to easily listen back to calls to make life easier.
Call Recording is an optional Bolt-On we offer that can record inbound and outbound calls from your Invoco Virtual Numbers.
Adding the Call Recording Bolt-On…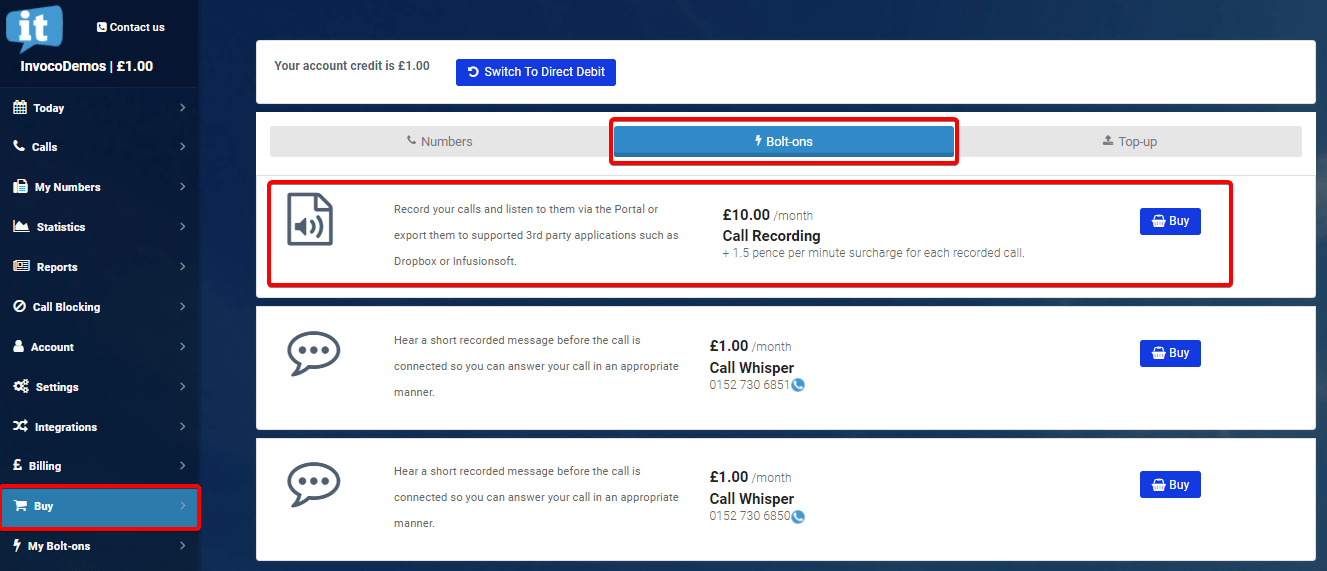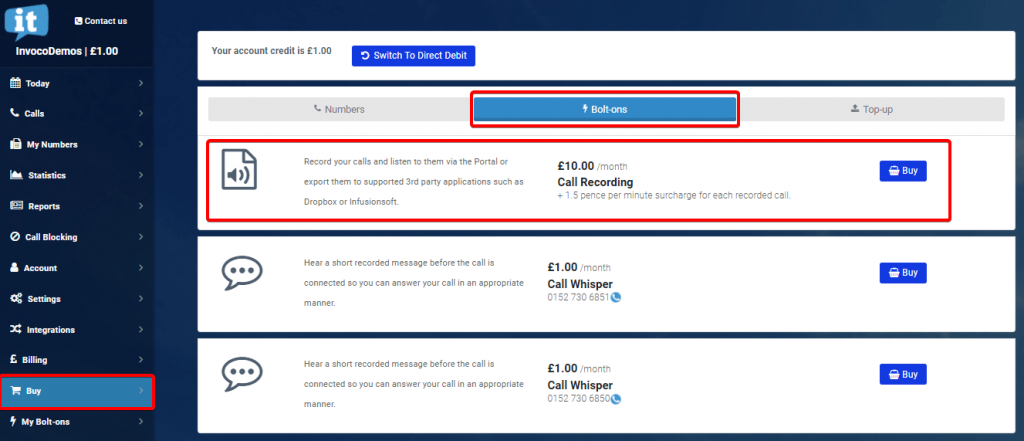 Head to the Invoco Portal and click into the Buy page, followed by the 'Bolt-On' tab.
https://portal.invoco.net/buy/bolt-ons
You should see all Bolt-On's available, Call Recording included. Call Recording has a £10 per month subscription cost, along with a 1.5p per minute surcharge on recorded calls, excluding VAT. Note, if you are a Hosted PBX customer, call recording is included with our Essentials and Unlimited license packages.
---
Enabling & Disabling, Pausing & Unpausing Call Recording…

You can disable Call Recording via the Settings > Other page of your Invoco portal. Note, this won't remove the bolt-on, to do that, head to the 'My Bolt-On' page. If you just need to temporarily pause the recording mid-call, you can dial #1 on your keypad – you will hear a short 'Recording Paused' prompt. Dial the same #1 to resume recording, or it'll resume automatically for your next call.
---
Listening to Call Recordings…


Once the call has finished, you can head to the Calls page of the Invoco Portal to find and listen back to it.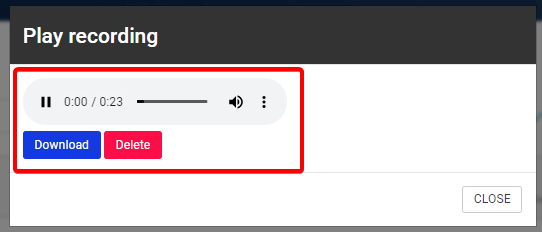 From here, you can scrub through the recording or even download & delete it.
---
Offloading Call Recordings…


You can use one of our storage integrations to automatically offload call recordings (amongst other things like invoices, weekly reports). Otherwise, the Call Recording Bolt-On will store calls for 3 months. Our Unlimited Hosted PBX license will store recordings for 24 months.
---
Should you run into any problems whilst following this guide, please don't hesitate to get in touch with our support team.
01527 306001 support@invoco.net