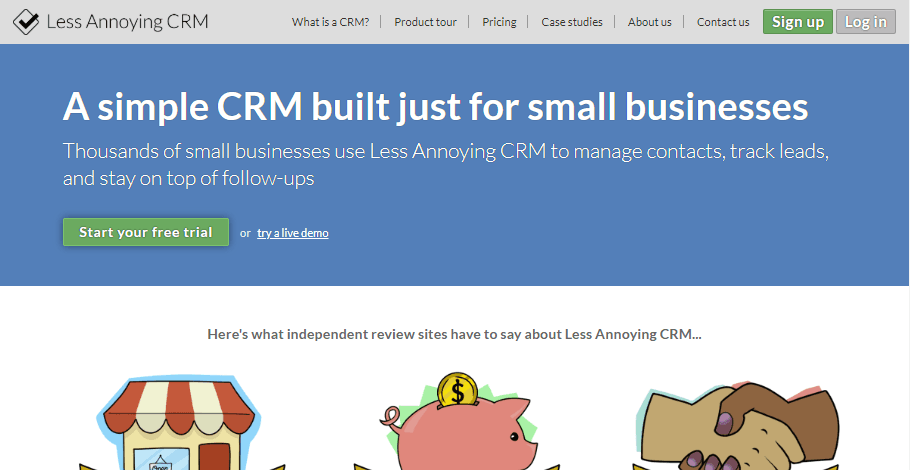 We are pleased to announce our next integration: Less Annoying CRM. It's a Customer Relationship Management (CRM) system designed specifically for small businesses and is quick and easy to set up. It's main selling point though is that it's…well, less annoying than your typical CRM. I see what they've done there! 😉
So what does the Less Annoying CRM integration to the Invoco Hosted PBX, call tracking and virtual number platforms do?
1. On receiving calls, we'll do a real-time lookup into your LACRM app and try to match the caller's number to a contact, and;
2. If we find a match, we'll add a call note for that contact with details of the call and a link to the call recording, or;
3. If we don't find a match, we'll create a new contact in LACRM automatically and add a call note to that contact.
If you're using our Hosted PBX platform, you can even have real-time desktop notifications (screen pops) on your computer which will interrogate LACRM, display the caller's details and provide a link straight into the caller's LACRM contact record. We love it! For further information, check out our Less Annoying CRM integration page.
 Well that's it for this now. As usual, I'd love to get your feedback on our new features and if you have any ideas or requests please let me know.