It's been out for a while, but after lots of tweaking and fixing, the Invoco Wallboard has officially made it to our integrations page – so I thought I'd write up another blog to explain how our Wallboard tool works.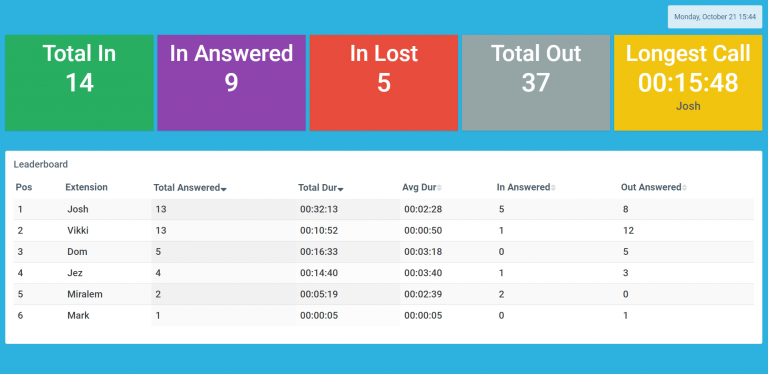 In a nutshell, the Invoco Wallboard provides you with a really easy way of monitoring your Hosted Phone System call statistics. At a glance, you can see if your call handling team is missing any calls, if your telesales team are making as many calls as they're supposed to be and who are the best performers in your team. Great for keeping your team accountable and keeping on track.
It takes just 2 minutes to set up and once done, you can access it 24/7 and see real-time results (that reset at midnight). You can also have daily, weekly, and monthly reports sent to the email addresses of your choosing. Want you sales manager to have daily reports to keep on top of the team but need monthly reports for reviewing processes? Done.

To find out how to hook up the Wallboard tool, visit our integrations page. Please note: You can only access the Wallboards integration if you have a PBX package of essentials or unlimited.